USS Current Forum
---
Click on the Facebook Logo if you would like to become a member of the USS Current Facebook community. It is a forum for former Current sailors to communicate, comment and share sea stories and pictures with other crew members.

Because it is closed to the public, once you are on the Facebook Page click the JOIN tab. You will then be authorized to join the Facebook Page.

Share messages, comments or old sea stories you have from your days aboard USS Current. If you have photos you would like to add to the website, please attach them to the email. Send E-mails to :

---

From: Junior Damron EN2

Date: January 20, 2013

I served on Current from 1970 until Decommission.

This was a proud ship and I had a lot of fun and some hard times. There was a lot of operations with the ship and it was a tight ship as far as personnel went, the officers were #1. I was the engineman in charge of the pumps on the SS Green Bay operation. The Chief and 1st class were divers and left it to me and Lt. Sheehan.

All hands worked together and we were able to conduct a successful operation.

Junior Damron EN2

---

Here is an interesting story about the building of the ARS fleet.

---

2012 Agenda for the USS Current Reunion


Thursday

Check In.
50/50 Raffle, tickets in the conference room.
Display your pictures, mementos' etc.
Meet and great new and old friends

Friday

50/50 Raffle
Conference room will be open
Miniature Golf Contest (See rules below)
50-60 and 70's Rock & Roll Show on Friday night at 8PM
(See Gary Jenson for tickets)
The rest of the day is open

Saturday
1PM Memorial Ceremony, Group pictures taken right after the ceremony
50/50 Raffle
By 5PM turn in your golf scores at the conference room.
6PM Luau

Sunday – Aloha

Min. Golf
Play at your leisure and turn your score sheet in at the conference room by 5PM on Saturday. In the event of a tie, play the 1st hole over (Then 2nd hole if necessary) for a tie breaker until a winner.


---
From: Noel Kessler <nbkess10@yahoo.com>
Date: Wed, Dec 29, 2010 07:29 PM
Subject: USS Current crewman
---
From: Linda (Toombs) Talbert
To: Jerry Spickler <brickletter@aol.com>
Subject: Bob Toombs
Date Sun, Dec 12, 2010 08:40 PM
---
From: "hcalhoun" <hcalhoun1@charter.net>
To: <usscurrent@juno.com>
Subject: Lost and found
Date: Thursday December 2, 2010
---
From: Jerry Spickler <brickletter@aol.com>
To: undisclosed recipients
Subject: USS CURRENT REUNION 2010
Date: Fri, Nov 26, 2010 06:04 PM
My views on the 2010 USS CURRENT REUNION
---
From: Jean Sumruld Biespiel sum.mom@reagan.com
To: USS Current@juno.com
Date: November 15, 2010
Subject: Charlie Lay
We don't know how to reach Charlie directly, so whoever does, please tell him he is in our good thoughts and prayers for a speedy recovery.
Steve & Jean Biespiel
Montgomery, Texas
---
From: madap12@aol.com
Subject: Charlie Lay 1955-59
Date: November 6, 2010
---
From: Jerry Spickler
To: USS Current USSCurrent@juno.com
Subject: Jerry Sheperd
Date: September 16, 2010
Got phone call from jerry sheperd tonite. Says he has terminal lung cancer and a brain tumor. Also says he will beat it!


Jerry
---
From : liz vinion <lvinion@yahoo.com>
To : usscurrent@juno.com
Subject : USS Current Plaques
Date : Sun, Aug 1, 2010
---

From: brickletter@aol.com
Sent: Tue, May 25, 2010 12:02 am
Subject: USS CURRENT REUNION 2010



As some of you made have heard by now, Tom Jarboe and I canceled the contract we had with the Cobblestone Inn. They were demanding to change the contract we signed with them in October 2009 for the reunion to be held in September 2010. Since we signed the contract in good faith, we thought they did too. Wrong we were! They arbitrarily wanted to change the rates we were to pay and also increase the rate for the use of the meeting room. This probably wouldn't have been a problem if they did not have us sign the contract as we did in October. After hassling with them for the better part of a week, with contract wording changes and rates changing as we went along, we decided to cancel the contract. We had no guarantee that they wouldn't change again.
This will be good news for those that had rooms in the 60 dollar range. Bad news for those that were able to get the rooms in the 40 dollar range. We now have a new contract with Days Inn . As of today, I signed the new contract and only after doing some research with some contacts that I had made previously in Branson, Missouri.
I'm asking you to cancel your rooms at the Cobblestone Inn, so they won't charge your card for a day, if you don't show up and make your new reservations at Days Inn. I know this is a pain in the butt, however, if we had stayed at the Cobblestone Inn, we may not have received the service we would have expected.
Tom and I had put in a lot of work into this reunion and now we have to backtrack and rearrange everything. But never fear! By the time the USS CURRENT REUNION 2010 time comes around, everything will go as planned. Everything will go just like it was to go at the Cobblestone Inn. Our time is shorter but we will (get 'er done) as Larry the Cable Guy says! That is a promise. If we don't, you have my permission to kick our old feeble butts. Just remember, we are from the USS CURRENT and we have that 'CAN DO' attitude.
So, I'm asking you to change your reservations if you will please.
The new reservations can be made starting tomorrow morning Tuesday, May 25th, 2010 at DAYS INN where you may view the rooms on their website. The prices are $55.00 for a single or double, $61.00 for a triple or $67.00 for a quad. Days Inn phone # is 888-334-7858.
If you have any questions, feel free to e-mail me or call me at 317-908-6886, my cell, or 317-996-2759, my home. I hope this doesn't shed a bad light on the USS Current reunion. We will still have a great one planned and we will do everything we had planned to do on schedule.
Hoping to see you at the USS CURRENT REUNION 2010.
---
Sent: Mon, Apr 26, 2010 10:36 am
Subject: Re: USS CURRENT REUNION 2010


SOUNDS LIKE YOU ARE OFF TO A GOOD START ON THE REUNION THIS YEAR. IT SEEMS SOMETHING ALWAYS COMES UP TO STOP ME FROM BEING THERE WITH YOU MATES.

THIS YEAR IT IS A KIDNEY FAILURE AND TREATMENT 3 DAYS PER WEEK. I HAVE NO IDEA OF HOW, WHERE OR WHEN THIS ALL HAPPENED BUT IT DID.
I'M SORRY, I WAS COUNTING ON THIS YEAR, I AM RUNNING OUT OF TIME AT 86 YEARS OF AGE.
I WISH YOU ALL GREAT SUCCESS WITH YOUR PROGRAM THIS YEAR.
THE BEST,
AL CHAKMAK 1943-1946 achakmak@aol.com


---
April 25, 2010
LCDR Steve Biespel 53-54
XO LCDR Richard Diekman 54-56
BT3 Ron (Sam) Broedling 57-58
EN3 Jim Wilson 59-63
EN3 Jerry Spickler 60-63
EN3 George Hartnagel 60-63
SN Jack Rider 60-63
EM3 Bob Dier 62-64
EN2 Tom Jarboe 62-66
EN2 Larry Baker 65-69
BM3 Larry Marine 66-69
CWO-3 Ken Seaman 69-71 Will you be #13 ?
Jerry Spickler
---
April 15, 2010
Re: Thomas May E-mail November 14, 2009
Thomas May, I worked in the ship's office (PNSN) during 1969 and went ashore in Vietnam. What was your rating and what did you do when you went ashore?



Richard Lockwood sirrichardlockwood@comcast.net

Leesburg, FL

352/255-8860


---
April 15, 2010
It has come to my attention that there are some people that are coming to the USS CURRENT reunion that are not staying at the COBBLESTONE INN. If this is what your intentions are please let me know how many are in your party so I will know how many will be in attendance, since I won't be able to get it from the COBBLESTONE INN's reservation list. On Saturday evening we will have a luau in keeping with our Pearl Harbor roots. (Not taro)! And what do you have at a luau? Chow! What else! And since we are having chow, the cook would like to know how many people how many people he will be cooking for! So bring your aloha shirts and muumuus. Leis will be furnished.
Please don't bring any Primo Beer!
(ugh). Maybe some Lucky Lager (if you can find it), hee hee!
I will be sending a schedule of events in the coming days. So ALOHA for now, smooth sailing, and we will see you at the COBBLESTONE INN in September! Don't forget to bring your mementos. Also, Tom Jarboe will be contacting you soon about reunion stuff, and remember to contact your old shipmates and invite them. We are going to have a great time! You won't want to miss it!
Jerry brickletter@aol.com

---
April 6, 2010
Talked to the COBBLESTONE INN yesterday. We have 8 reservations in so far. One problem! Make sure when you make your reservations you tell them it's for the USS CURRENT REUNION! We have to do this in order for us to all be as close as possible in a block! We are working on a dinner and show or a luau for our Saturday evening meal together! If you have a preference, please let us know so when we make a decision one way or the other, it's what the majority wants.
Thanks again
Jerry
---
March 10, 2010
Chris Hathaway
Warner Bros. Set Lighting Dept.
(818) 954-2323
---
February, 28, 2010
---
February 27, 2010
---
2010 USS Current Reunion
---
From: Sharon Lang <lang.sharon@sbcglobal.net>
To: Jim Vasko <jimvasko@juno.com>
Subject: John "Jack" Steffens
Date: Tue, Feb 02, 2010 03:46 PM
Jim,
I tried to contact the USS Current site that you were maintaining only to find it was no longer available.
I wanted you to let you know that John's widow received a letter from Veteran's Affairs(?) and they informed her they had made a grevious error when they sent a denial re: benefits available from John's time in Viet Nam waters. They alluded to his dying from cancer and she will receive a monthly check plus back payment to her appeal time.
I hope this information might help some other family trying for benefits.
Sharon (John's sister)
---

From: Thomas May <thomasmay2003@yahoo.com>
To: brickletter@aol.com; conesushi@gci.net
Cc: furney_locke@yahoo.com; pbanayad@wi.rr.com; Elmer Clark <elmerthecop62547@att.net>; Steve Ganshert <sganshert@charter.net>
Sent: Fri, Jan 22, 2010 9:06 am
Subject: (no subject)


---
-----Original Message-----
From: john <m1mansr@gmail.com>
To: Jerry Spickler <brickletter@aol.com>
Sent: Sat, Jan 9, 2010 8:41 pm
Subject: Fw: Pearl Harbor mini-submarine mystery solved? The 5th midget sub.



-------Original Message-------

From: john bauer
Date: 1/9/2010 7:37:38 PM
To: brickletter@aol.com
Subject: Pearl Harbor mini-submarine mystery solved? The 5th midget sub.

http://www.worldaffairsboard.com/naval-forces/53775-pearl-harbor-mini-submarine-mystery-solved-5th-midget-sub.html

Jerry, did you see the show about sub #5? Please read the above link.
John Bauer


---
January 2, 2010
Here is a new web site I found, and sounds on the up and up.
Maybe something good for rest of our Viet Nam ship mates to know about.
Gary Goode Jenson
---
December 28, 2009
---
December 24, 2009
Merry Christmas to all USS CURRENT crew members and their families!
Jerry Spickler and Family!
---
December 22, 2009
---
December 8, 2009
Jerry,
I saw this in the HURL web site, our ship towed it to Pearl Harbor after the war, I met this guy in Hawaii in 2004 after he found the Japanese midget sub that was sunk by the destroyer on the morning of December 7, 1941. I see the I-201 is in our history.
http://www.soest.hawaii.edu/HURL/midget.html
John

----- Original Message -----
Sent: Tuesday, December 08, 2009 4:08 PM
Subject: Re: I-201 Japanese sub


Hello John
Good to hear from you. We have just returned from diving operations in the Northwestern Hawaiian Islands and I am catching up on about 200 e-mails.
The discovery of the I-201 was a complete surprise. I was pretty confident of the position for the I-14 as I had some good landmarks from the 16mm footage Charles Alger shot when she was sunk. We actually found the bow and main hull of the I-14 on the first out of 4 dives. The Pisces V was on her way to the surface for recovery and I was waiting on the bottom with Pisces IV and had just moved off to the West to get away from the wreck when another big target showed up on our sonar and we came onto another big bow section. We found the main hull of the I-201 the next day. We still have the I-400 and I-203 on our "to find" list and will have to wait for our 3 pre-dive season test dives in the fall of 2010.

Thank you for the information. We appreciate any images and information we can get on these historic wrecks.

Regards

Terry K.

----- Original Message -----
From: John Bauer Sr
To: tkerby@hawaii.edu
Sent: Monday, November 23, 2009 10:47 AM
Subject: I-201 sub


Terry, you may want read the early history of the USS Current ARS-22, it towed the I-201 to Pearl in 1946. I stopped in to see you
in March of 2004, I was on the Current in 1960, we recovered the Japanese midget sub. You copied some photos I had. There is also some video
on You-Tube of this recovery.
Thanks,
John Bauer
---
From: madap12@aol.com
Subject: HAPPY THANKSGIVING
Date: Thu, Nov 26, 2009 07:16 AM
---
November 16, 2009
---
November 14, 2009
We got a shipmate that needs some help guys! we've been able to come up with the answers before. Let's see if we can't do it again!

Jerry

-----Original Message-----
From: Thomas May <thomasmay2003@yahoo.com>
To: brickletter@aol.com; furney_locke@yahoo.com
Sent: Sat, Nov 14, 2009 11:05 am
Subject: RE: help


---
November 12, 2009
Hey Jerry,

Following is an e-mail from Carl Kerstetter. J thought you'd like some good news for a change on crew members health issues.
Carl is doing okay.
J

From: Carl Kerstetter
To: Tom Jarbo
Subject: Still kicking

Hi, Thomas, back home from the hospital for the second time, had to go back in the hospital after the incision became infected, they have me on a wound vac to help close the incision. The good news is the doctor said we got all the colon cancer and should be ok. But they want to keep a close which on my left lung it has some spots. I think and the doctor thinks it's nothing. I missed the reunion, but I'll be around for the next one, so count me in for the 2010 current reunion. Pass the word that I'm still kicking.

Carl Kerstetter
---
November 12, 2009
Another current sailor has passed! EM2 Walter Beckman passed the last channel marker at 11:50 p.m. last night. Walter was on the USS CURRENT from 1960-1962. May our prayers be with him. Walter was bedfast with Lou Gherig's disease for a number of years. His daughter Chris said he went peacefully into death.
Jerry brickletter@aol.com

---
November 1, 2009
Ok guys here it is! USS CURRENT REUNION, September 9-12 2010!
Cobblestone Inn, Branson, Missouri. You can make your reservations now. You can see the rooms and amenities at cobblestoneinnbranson.com. The standard room for us is the deluxe queen double beds for $60.25 per night. However, you can up or down grade if you wish. Also, these rates are good for the week before and after the reunion in case you might want to see more of Branson while you are there! We will add more info as it becomes available! You have plenty time to plan. I expect to see you there as we always have a great time, and now you have plenty of time to plan around it! So get your ditty bag amalgamated (how do you like that word), pack your sea bag and plan on having a great time in Branson. They really think highly of veterans there, as I'm sure you will find out during our stay there. I'm hoping you plan on making Branson a port of call for your year of 2010.
Jerry brickletter@aol.com
P. S. Get in touch with those shipmates you always wanted to see again and invite them to come aboard!
---
October 5, 2009
Another successful USS CURRENT REUNION was held this weekend! Hope you were there. Pictures should be on the website soon! Now for those that made it and those that did not, I'm here to let you know that we are going to Branson, Missouri next year. Dates are not known yet but we will inform everyone as soon as they are known. More to follow....
Jerry brickletter@aol.com
---
September 24, 2009
In an e-mail from Jerry (Doc) Shepherd last night I learned of another CURRENT sailor passing on to the big ocean in the sky. Ron Bromley EN2, 1962-66 was taken off his ventilator. This only underscores what I have been saying about reconnecting with old shipmates before it's to late. We only have 1 week left before the 3rd USS CURRENT reunion. You still have time to get your reservations in. THINK ABOUT IT!
Jerry brickletter@aol.com
---
September 24, 2009
Jerry,
It is with sad feelings that as I type this e-mail they are removing Ron Bromley from life support. We who knew and loved him as a shipmate and brother shall forever remember him for the man he was.
---
September 20, 2009
Please add my name to the current's crew list, YN1 Lowell Rosen, OCT 1960 - OCT 1964. Won't be able to attend the reunion. I have sent some pictures and info on a CURRENT deployment to Jerry Spickler.

Best regards,

YNC Lowell Rosen, USN (Ret)

---
From: "Robert Clausen" <clausen6811@comcast.net>
To: jimvasko@juno.com
Subject: USS Current
Date: Fri, 18 Sep 2009 00:11:10 -0700


Jim,
I was onboard the USS Current ARS-22, from Aug 66 to Aug 67, as a MRFN. Most of the time we were in and around the Saigon River, different Vietnam bays and ports, with salvage work, or the South China Sea. 47 days to pull a barge from Bremerton, WA, to the mouth of the Saigon River, only to hear, it was blown up a few days later by the Viet Cong! But, I think serving on the Current was the best of my Naval service! By far, the most interesting!
---
September 15, 2009
I notice that there are very few names under "Crew" on the web site for the time I was on the Current, 1953-54. Here are a few I remember:



Capt. LT C.E. Tierman - Oct 10, 1951 to July 21, 1953

XO LT M. R. Hill – July 21, 1953 to Sept. 11, 1954 (deceased 1990)

XO LTJG F. J. Zwolinski

ENSIGN Duane K. Cote

CHBOSN R. E. Miller

CHBOSN B. H. Hendril

CHBOSN George Burnelle

OM2 W. Snow



I have no information as to how to reach these men.



LCDR. Steve Biespiel sum.mom@suddenlink.net

---
From: Jean Sumruld Biespiel" <sum.mom@suddenlink.net>
To: jimvasko@juno.com>, <brickletter@aol.com>
Subject: USS Current photos & info
Date: Tue, Sep 15, 2009 09:23 AM
Jim and/or Jerry
Steve would like to send you a couple of albums with photos and information about his time on the Current. One album is in Korea when the ship was badly damaged and but back together, so some good pictures.
Would you like these? And to whom should I send them? We will include the funds to return the box to us when you are finished.
Thanks,
Jean & Steve sum.mom@suddenlink.net
---
---
September 14, 2009
---
September 3, 2009
For those that haven't been on the CURRENT website in a while, there is some very useful information posted there from Jim Vasko about serving in Vietnam. This may be especially helpful if you are having trouble proving that you served there. If you are suffering from an illness that you think you may have contracted there or may in the future, be sure to check it out. A big salute to Jim Vasko for taking the time to research and find it for us. Just passing it on. I hope it is of some use, especially to Carl Kerstetter and Vern Sallie.
Jerry brickletter@aol.com
---
September 2, 2008
I am aware that at least a few of former Current sailors have been diagnosed with prostate cancer, type 2 Diabetes, skin problems and lung problems and that some crewmembers have pursued claims for disabilities caused by exposure to Agent Orange while Current was in Vietnam waters. However, they are having difficulty proving their presence in Vietnam.
While I am still in good health, I have been encouraged and made an appointment with the VA environmental health, Agent Orange registry, to get a baseline health evaluation.
There is legislation in Congress, H.R. 2254 Agent Orange Equity Act of 2009, to include off shore Naval units and others for exposure to Agent Orange.
Here are two interesting websites that highlight the potential Agent Orange threat that Current's crew faces.
http://lawyersforwarriors.blogspot.com/2009/05/agent-orange-equity-act-of-2009-hr- 2254.html equity-act-of-2009-hr-2254.html
Here is an interesting page from the publication "Veterans and Agent Orange: Update 2008"
The entire publication can be read or downloaded free of charge. The web address is
http://www.nap.edu/catalog/12662.html
Best Regards,
Jim Vasko jimvasko@juno.com
Exposure of Personnel Who Had Offshore Vietnam Service
US Navy riverine units are known to have used herbicides while patrolling inland waterways
(Zumwalt, 1993; IOM, 1994), and it is generally acknowledged that estuarine waters became
contaminated with herbicides and dioxin as a result of shoreline spraying and runoff from
spraying on land. Thus, military personnel who did not serve on land were among those exposed
to the chemicals during the Vietnam conflict. A particular concern for the personnel has been
possible contamination of drinking water. Most vessels serving offshore but within the territorial
limits of the Republic of Vietnam converted seawater to drinking water through distillation.
Higher than expected mortality among Royal Australian Navy Vietnam veterans prompted a
study of potable-water contamination on ships offshore during the Vietnam conflict (Mueller et
al., 2001, 2002). Specifically, the study investigated the potential for naval personnel to ingest
TCDD and cacodylic acid in drinking water. The study focused on the evaporative distillation
process that was used to produce potable water from surrounding estuarine waters. The study
found that co-distillation of dioxins was observable in all experiments conducted and that
distillation increased the concentration of dioxins in the distillate compared with the
concentration in the source water. The study also found that dimethylarsenic acid did not
co-distill to a great extent during evaporation and concluded that drinking water on ships was
unlikely to have been contaminated with this herbicide. In a follow-up discussion of the study
with its authors, it was noted that vessels would take up water for distillation as close to shore as
possible to minimize salt content (Wells, 2006). On the basis of that study and other evidence,
the Australian Department of Veterans Affairs determined that Royal Australian Navy personnel
who served offshore were exposed to dioxins that resulted from herbicide spraying in Vietnam
even if they did not go ashore during their tour of duty (ADVA, 2005).
The current committee engaged Steven Hawthorne as a consultant to review the Mueller et
al. (2002) publication and to comment generally on the ability of organic compounds to co-distill
during the production of potable water. Hawthorne is an environmental chemist at the University
of North Dakota's Energy and Environmental Research Center and has specific expertise in the
study of organic emissions from water (Hawthorne et al., 1985). He affirmed the findings of the
Australian study, citing Henry's law for an explanation of how contaminants with low water
solubility would evaporate from water and noting that the distillation process would enhance the
process by adding heat and reducing pressure (Hawthorne, 2008). No measurements of dioxin
concentrations in seawater were collected during the Vietnam conflict, so it is not possible to
ascertain the extent to which drinking water on US vessels may have been contaminated through
distillation processes. However, it seems likely that vessels with such distillation processes that
traveled near land or even at some distance from river deltas would periodically collect water
that contained dioxin. Thus, a presumption of exposure of military personnel serving on those
vessels is not unreasonable.
In its charge to the original
VAO committee, the Department of Veterans Affairs asked the
committee to include military personnel who served in inland waterways, offshore of the
Republic of Vietnam, and in the airspace above the Republic of Vietnam. A presumption of
exposure to Agent Orange and other herbicides used as defoliants applied to each of those
groups as well as to those who served on land. In light of the findings of the Australian study
regarding potential drinking-water contamination and those serving offshore, the presumption
seems well founded.
---
September 2, 2009
Just a month now! Please get your reservations in!
Jerry brickletter@aol.com

---
August 27, 2009
Reunion time is only about 5 weeks away and I need the people that are coming to please get your reservations in if you haven't already done so. We are working to make this a very memorable reunion, but it becomes difficult to plan when you don't have a fair head count. So, if you don't have your reservation in yet, please do so as soon as possible.
Remember, they won't bill your credit card until you check in, so you don't have to worry about that until you get there and you can cancel up until the day you are to check in.
Thanks,
Jerry brickletter@aol.com
---
August 24, 2009
Jim: A note to tell you how useful your efforts concerning the ship's website have
been. The pictures and history were of a great deal of help to me recently. I had a
bunch of 35 mm slides from over 40 yrs. ago, I had put on cd's, helped me date when most
were taken.
I now have aggressive prostate cancer and am a paraplegic. Some of
my slides will be used for agent orange claim. Again many thanks. I'll let you know
how it turns out.
Vern Sallie "65 thru 68" QM2c cswkw@juno.com


---
August 12, 2009
Hey guys..........we have a shipmate that needs some info that one of us might have. Carl Kerstetter e-mailed me with the following request! Is the someone out there with this info to help our shipmate? If so get in touch with him please.
Thank you
Jerry


-----Original Message-----
From: Carl Kerstetter <carlk48@hotmail.com>
To: brick <brickletter@aol.com>
Sent: Wed, Aug 12, 2009 2:22 am
Subject: need some help

Dear Jerry,
I need help from you and all the crew of the USS CURRENT, I have been trying to apply for coverage under the Department of Veterans Affairs and they are asking for information that I don't have and evidence showing dates and places we were in Vietnam. I have diabetes type 2, skin rashes and now cancer that is linked the agent orange.
If you or any of the ship's crew have any information to dates and times, pictures please let me know. The History of the ship online does not have information as to the ship docking in Saigon or dates we were there.
---
August 7, 2009
Hey guys,
I need a little help here. I have contacted all the publications and websites I know of and even had some help publishing about our reunion. If you know of some websites that I might contact, please inform me of them and I will do my best to contact them and I promise to write them down and keep a file on them. And in the words of Bartels & James, thanks for your support.
Jerry brickletter@aol.com


---
August 4, 2009
Jim,
First of all, the web site is wonderful and you are to be thanked by one and all. Second, my husband, Steve Biespiel, was on the Current in 1953-4 and we would like to have his information added to the list. Sadly, Steve had a head-injury accident in 1976 that has made some communication a little hard, so things like email and telephones go through me. When I asked him what his actual title was on the ship, he gave me a list and said that there were few officers and many job titles, so I've listed them below and will leave it up to your Navy savvy to know what to put on the site.
Thanks you again for all your work on behalf of these men.
Jean Biespiel
Lt. Cdr. Stephen E. Biespiel, Retired
10 Brookhaven Point
Montgomery, TX 77356
936-582-2558
Email to: sum.mom@suddenlink.net
USS Current 30 January 1953
Navigation Officer
CIC
Operations Officer
Information & Education Officer
Electronics Repair Officer
Top Secret Control & Security Classification Officer
15 August 1954 – left the Current and returned to Tulsa, OK. Navy Reserve Unit
---
July 24, 2009
---
July 20, 2009
Just a little friendly reminder!!!!!! Note the change on the agenda for Friday October 2. The uniform of the day, red shirts to honor our troops!!!!!!!!!!!!!
Jerry brickletter@aol.com


---
July 20, 2009
2009 USS Current Reunion Itinerary
October 1 Check in and mingle
October 2 0630 - 1000 Reveille & Chow Uniform of the day - RED SHIRTS to honor our troops
1015 Prayer followed by the Pledge of Allegiance
Display mementos & pictures
Renew old friendships and make new ones
October 3 0630 - 1000 Reveille & Chow
Pledge of Allegiance
Group Pictures
1100 40's Crew
1115 50's Crew
1130 60's Crew
1200 70's Crew
1215 All Crew
1230 Wives
Noon Chow
1430 A reading of deceased crew members followed by taps
1730 Evening Chow
October 4 0630 - 1000 Reveille & Chow
Check out and say goodbye's
---
July 15, 2009
Here's one for you Jim....Glen Robertson BM3, 1961-63 Phone# 931-858-4789.

Jerry brickletter@aol.com
---

From: Jim & Jonnie Vasko <jimvasko@juno.com>
To: brickletter@aol.com
Sent: Fri, Jul 3, 2009 4:15 pm
Subject: USS Current website


Jerry,

Yahoo Geocities free web hosting will be closing effective October 26, 2009.
I have moved The USS Current website to Microsoft Office Live free web hosting service.
The new web address is http://usscurrent.web.officelive.com/current/index.htm
I will link the existing website address to the new one. Please communicate this info to the crew.

---
From: Richard Diekman radiekman@earthlink.net

To : brickletter@aol.com, jimvasko@juno.com


Subject : RE: USS Current website

Date : Fri, Jul 03, 2009 04:37 PM


Jim - great job on the site. Jerry – I have located my old chancre mechanic, Tom Evans HMC in Arkansas. I will try get him to the reunion – maybe will have to tote him as he was a CPO in '54 so he has a few years on his hull.


Diek radiekman@earthlink.net



---
July 3, 2009
Just a note to let you guys know that you can make your reservations anytime! It's now 3 months away from the reunion. They won't hit your credit card until you check in and you can cancel (heaven forbid) up til 24 hours before reunion time. Remember to tell them its for the USS CURRENT reunion, to insure the rate we have negotiated!

Thanks,
Jerry

P.S. Here's a thought from Jean Jarboe! How about a picture of you then and now! A little something to get a laugh! Hope some of us haven't gained too much weight (like me). LOL.



---
July 3, 2009
Here's another thought! Give some of your shipmates that you haven't seen in a long time a call and invite them to the the reunion. I know you won't regret it! Also, if you have someone you would like to contact and you have their name and where they came from I'll try to contact them for you!......................................Thanks, Jerry Spickler
---
June 28, 2009
CHECK OUT BATTLE 360, THE USS ENTERPRISE SERIES, ON THE HISTORY CHANNEL.
RON "SAM" BROEDLING
---
June 18, 2009
Thanks for the update Amanda! Please know that we think about Ozzie and you guys all the time. You will be forever in our hearts.
Jerry Spickler


-----Original Message-----
From: Amanda Coon <mae0488@yahoo.com>
To: brickletter@aol.com
Sent: Thu, Jun 18, 2009 3:15 pm
Subject: Eldon Osmun family



Hello everyone,

This is Ozzie's daughter Amanda. I went to the website and noticed you tried to contact mom. She was with my aunt taking a much needed break. I just want to let y'all know that we are all fine. We are coping with it one day at a time and still appreciate the support you have given us. I know daddy would be thankful.
Again, thank you all and god bless. Please tell Mr Thomas that Ozzie's family will be praying for him.

Thanks again,

Amanda


---
From : Ray Haas IHC_kountry@outdrs.net

To : Jim Vasko jimvasko@juno.com


Subject : Current

Date : Wed, Jun 10, 2009 04:46 AM


Jim,
You have continued to do a great job on the site. I tried to get hold of Mrs. Osmun yesterday but no answer. I wanted to inquire as to how she and children were getting along. I will post you when I contact her.

Ray


---
June 7, 2009
2 things I took from an e-mail that I received from my friend Rick Shugert.
2 things you can't recover after they're gone.
1. Time ..................after its gone!
2. The occasion......after it happens.
Hope to see all you guys that can possibly make it at the reunion.
Jerry Spickler brickletter@aol.com
---
From : madap12@aol.com
To : usscurrent@juno.com

Subject : THOMAS GROODY

Date : Sat, Jun 06, 2009 11:07 AM

HEY SHIPMATES,

WHAT BETTER DAY THAN D-DAY TO CHEER UP A SHIPMATE. I SENT THOMAS A SHORT LETTER AND I WOULD LIKE TO ASK EACH OF YOU TO DO THE SAME. IT IS NOT EVERY DAY YOU CAN DO SOMETHING NICE FOR ONE OF THE GREATEST GENERATION.

THANKS A LOT.

RON "SAM" BROEDLING BT3 1957-58


---
May 31, 2009
-----Original Message-----
From: HorizonView182@aol.com
To: Brickletter@aol.com
Sent: Sun, 31 May 2009 2:38 pm
Subject: Reunion



Good luck on the Current reunion!
Does anyone remember the Navy brothel on Amami Oshima?
I became ships company when two typhoons destroyed Naha, Okinawa. We went to Sasebo to tow a small Japanese sub I-201 to Hawaii via Ulithi (beer and baseball) then on to Guam. The USS Current went home to California from Hawaii and I joined the USS John Blish AGS-10 and YMS 463. I was discharged as a QM3 in July 1946.
Carl Green horizonview182@aol.com

---
May 30, 2009
Not the week for good news guys...... I just got a call from Thomas Groody's wife. Tom was a plank owner on the CURRENT. Tom is in a veterans facility. His legs aren't working too good! If you would like to send him a get well or something, the address is 100 Patriots Road, Stoneybrook, N.Y. 11790, Section C Room 208J

Jerry brickletter@aol.com


---
May 28, 2009
-----Original Message-----
From: Amanda Coon mae0488@yahoo.com
To: brickletter@aol.com
Sent: Thu, 28 May 2009 1:40 pm
Subject: Eldon Osmun



Hello to you. This is Eldon's daughter Amanda. I am just writing to let you all know that daddy passed away on Sunday May 24, around one AM.

I am just writing to thank you for all your prayers and support and concern in this time of hardship. Daddy thought a lot of all of you. He talked about that reunion in October and was ready to see you all. He was still talking about going right up until the very end. I just want to let you all know that he loved you all and was looking forward to seeing you. Thank you again and we will keep in touch and hope you all will too.

Please let everyone know. I couldn't figure out how to post this message on the website.

Thank you all for what you have all done.

The Osmun family


---
May 28, 2009
It is with heavy heart that I'm sending this e-mail. I called to see how my friend and shipmate Eldon (Ozzie) Osmun was doing. Much to my dismay, I was informed that he passed on to that hospital ship in the sky , the USS HEAVEN on Sunday morning. My friend OZZIE will always have smooth seas from now on. I'm sure going to miss him! I loved OZZIE! I want you to love him too!
Jerry brickletter@aol.com

---
May 23. 2009
Good Morning Men,

I just got off the phone with one of Eldon's daughters and she told me he is getting feeling back and his spine is just bruised. However, he has a bit of a problem with chest musles and breathing is hampered. I gave her my ph. # and that it is open 24 hrs a day. Men hold this daughter up as she is PG.

Later

Ray Haas ihc_kountry@outdrs.net
---
May 22, 2009
I got a phone call this morning.......the kind you don't want to receive. Eldon Osmun, one of my shipmates from my time on the CURRENT, has fallen and is paralyzed from the neck down. His wife called to tell me that he said to call and let me know that he wasn't going to make the reunion this year. WHAT A SHIPMATE!!!!!!!!!!!!! His priorities were to let us know, not that he was in bad health, but that he couldn't make the reunion! I would say he must have some very good memories of his time on the CURRENT.

I would like for everyone that can to send a him a note telling him how much we will miss him. I know I will! He doesn't have an e-mail address, but his address is:
Eldon Osmun
632 Halbert Heights Rd.
Brookhaven, Mississippi 39601
Phone 601-990-2453


Jerry brickletter@aol.com
---
May 19, 2009
I have been getting a lot of requests in the last week for information on the reunion in October. This to me is a good sign of good attendance. If for some reason you have not received the info I sent out before or you have misplaced or deleted it, or if you would just like to have it again, please let me know. If for some reason that you can't open what I sent previously and you want the info, give me your home address or where you want it sent and I will send it to you in the mail.
Thanks,
Jerry brickletter@aol.com

---
May 16, 2009
I just got off the phone from talking to Captain Giganti. He is 86 years old, lives in Hawaii (Aiea) and is considering coming to our next reunion in October.
It seems to me that if he can come all that way to the reunion, some of us can surely make it from not so far away,(and he is 86). Is anyone inspired? I hope so. This is going to be the best reunion yet!

Jerry brickletter@aol.com


---
May 15, 2009
Hi,
I am Captain George Giganti's daughter and since he has no computer
or email access, he asked me to find out about the reunion this year.
Since my mother is in a nursing home, he is finally freer to travel and I know
he would enjoy this!
Thanks,
Linda DeVore conesushi@gci.net
---
May 2, 2009
2009 USS Current Reunion Agenda

October 1st Check- in and mingle

October 2nd 06:30-10:00 reveille and chow- 10:15 prayer followed by the pledge of allegiance

Display memories and pictures - renew friendships - make new ones

October 3rd 06:30 - 10:00 Reveille and chow--- prayer and pledge of allegiance

Group Picture

11:00- 40's crew
11:15- 50's crew
11:30- 60's crew
12:00- 70's crew
12:15- all crews
12:30- wives
Noon chow

14:30- reading of deceased crew members names, followed by taps

17:30- Evening chow

October 4th 06:30- 10:00- reveille and chow

Check-out and goodbyes
---
April 22, 2009
Jim,

I would like to be included on the roll of crew members on the ARS-22.

My tour on the ship was from 1967 -1969 I was a SN (jack of the dust) I now reside in Orlando, FL

And my e-mail is thomasmay2003@yahoo.com. I had many photos from these years but I married a Korean who destroyed them as many were from Japan.
Thomas May

---
April 21, 2009
Hi Jim,
Just an update for your e-mail list. My father, Jim Golden (45-46) has changed e-mail from condojim@aol.com to jimg500@cableone.net
Thanks.

---
April 5, 2009
From: Furney Locke
To: usscurrent@juno.com

I would like to thank all the crew members that wrote letters of support
in my appeal to the Board of Veterans affairs. Commander George Giganti,
CWO4 Art Racette, ENC Ellis Ferguson and SKC Pete Banayad. I have received
an approval for my diabetes and related problems. Now all I have to do is
wait on the BVA to determine the amount of disability. Thanks again, I
appreciate it.
Furney E. Locke furney_locke@yahoo.com

---
March 23, 2009
Just an observation to pass along. With the recent passing of our shipmate Kenneth Byng BT1, I got to thinking about our age. That made me think of all the friends we have had as shipmates. How many of us have wanted to see or talk to some of the people we were close to on our tour on thru the years and have put it off and forgot later to do it?
Let's not do it anymore!!!!! If you have a former shipmate that you were close to, please get in contact with him. Better yet, invite them to the reunion. Let's all give this some thought before it is to late. Some of our shipmates have already gone to the great beyond and we never got to say hello again or goodbye. Those that have made it to the last two reunions are looking forward to the next one for the most part. We really have a great time and we are trying to make it better every year. This next one in October I hope will be special as we are trying to make it better by adding some things that I hope everyone finds enjoyable and memorable.

Please go to our USS CURRENT website and look it over. Find someone you remember and send them an e-mail or call them. If you know of someone that is not on the crew list, encourage them to add their names. Tomorrow may be to late. If you can think of someone and you don't have the time, let me know and I will call them.

Thanks for your time,
Jerry Spickler brickletter@aol.com

March 17, 2009
I'm sorry for your loss Elaine........all of the crew from the USS CURRENT ARS 22, that sailed the Pacific with Ken will all be disappointed and sad to learn of the passing of our dear shipmate.
We all were hoping to see him again sometime. Time has a way of catching us when we are not expecting it. Deepest regrets from myself and my crew members. I have sent notification of his passing to our website, so his name will be dutifully added to the Memorial Page of our USS Current website, http://www.geocities.com/jimvasko_94555, in case you might want to view it. My condolences once again.

Jerry Spickler EN3 USS CURRENT 1960-63
---
March 17, 2009

From: Elaine Byng ebyng@centurytel.net
To: Jerry Spickler brickletter@aol.com
Sent: Tue, 17 Mar 2009 5:53 pm
Subject: Reunion in October

Elaine Byng, wife of Kenneth Byng
Dear Friends & Family,
We are saddened to tell you all that we lost Ken yesterday, March 5, 2009.
His lungs just couldn't take any more and thankfully so, he went to our Lord in a peaceful and gentle way.
In honor of his life we will have a celebration luncheon
this Sunday, March 8th, 2009.
Oakland Community Center
Highway 202 West
Oakland, AR 72661
12:00 noon to 2:00 pm
A light lunch will be served.
We know this is short notice for those of you outside of the local area; however we would love to see you. Please join us in collecting your memories of Ken and share them with us. If you can please write them down as we will be putting together a collage book.
Thank you for all of your kind words, prayers and support.
Love,
Elaine, Pamela & Ben Byng
Kenneth W Byng 1938 - 2009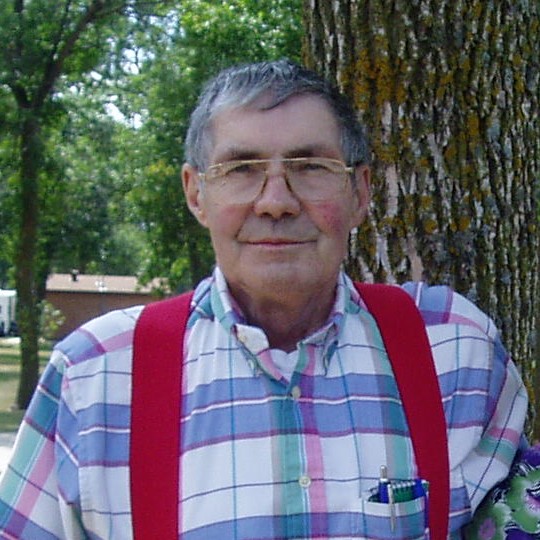 Ken was born Thursday, June 9, 1938 in Oconto, Wisconsin, the son of Jerry Byng, Sr. and Ruth Fye. He married Elaine Johnson on November 3, 1968 at Reno, Nevada and worked as a Mechanical Engineer for Military Sealift Command 28 Years. Ken Byng lived in Oakland, Arkansas since 1988 moving from California. He was a proud American citizen and a patriotic naval veteran who was passionate for fishing, wildlife, the outdoors and gardening. He was a world traveler, experiencing many beautiful places and was a dedicated family man. Kenneth Byng died Thursday, March 5, 2009 in Mountain Home, Arkansas at the age of 70.
Survivors: his wife, Elaine Byng, of Oakland, AR, son, Bernard (Yvette) Byng, of Tracy, CA, daughter, Pamela Byng of Charlotte, NC, brother, Jerry (Carol) Byng of Abrams, WI, 2 sisters, Shirley Earley of Peshtigo, WI and Carol Owens of Milwaukee, WI, numerous nieces and nephews, grandchildren, Andrea and Jessica Byng and special friends, Corky, Jim and Chuck.
Funeral: A Memorial Celebration for Kenneth W. Byng of Oakland, AR, will be 12:00 - 2:00 P.M. Sunday, March 8, 2009 at Oakland Community Center, with Tony DeWeese officiating.
Memorials: may be made to Gail's Pets Second Chance, P.O. Box 83, Oakland, AR 72661. gailspets@yahoo.com
---
February 25, 2009
From : Herb Calhoun hcalhoun1@charter.net
To : usscurrent@juno.com

Subject : Shipmates

Date : Wed, Feb 25, 2009 07:08 AM


Visited with Keith Cathcart while on a trip down south. Its been 53 yrs since we talked and we enjoyed our visit. Pic's then and now.
Keith was a EM3 and Diver.
Herb Calhoun EM3 56 to 58.
---
January 24, 2009
LT. Dennis Patrick (DV), Current's Operations Officer 1967-69, recently retired as president of Lynden International. He has contributed many of his photos to the Current website of salvops during his time on Current. We wish him well and a happy retirement. Click on the following link to read his story.
http://www.lynden.com/lynden_ink/2008/dec08.pdf
---
January 22, 2009
USS Current Patches and Hats are now available for sale through BC Patch.
http://www.bcpatch.com/merchant2/merchant.mvc?
---
December 4, 2008
-----Original Message-----
From: elmer schnittker <elmers@greenhills.net>
To: Undisclosed-Recipient:;
Sent: Thu, 4 Dec 2008 2:29 pm
Subject: Elmer


---

From: elmer schnittker <elmers@greenhills.net>
To: Undisclosed-Recipient:;
Sent: Sun, 16 Nov 2008 9:03 pm
Subject: Elmer Up-Date

November 12, 2008
Tom Jarboe, Tom Brown, and I had our first meeting to plan for the 2009 USS Current reunion. More details will be forthcoming. If you have any suggestions or ideas, please send them to us so we can to grow the reunions and make them very enjoyable for everyone as we possible can.
Jerry Spickler brickletter@ccrtc.com
---
October 15, 2008
Here is a list of the attendees at the 2008 USS Current reunion
Bob Arnold Toms River, New Jersey
Larry & Diane Baker Burlington, Iowa
Pete & Zenaida Banayad Racine, Wisconsin
John & Sue Bauer Fon Du Lac, Wisconsin
Bill Beach Bethpage, New York
Ed Bock Coon Rapids, Minnesota
Tom Brown Indianapolis, Indiana
Jack & Mathew Courtney Knoxville, Tennesee
Bob & Carol Dier Gouvernour, New York
Gary Goode (Jensen) Algonquin, Illinois
George & Sharon Hartnagel Pocahontas, Illinois
Richard Hightower Alto, Georgia
Pete & Audrey Irvin Wichita, Kansas
Tom & Jean Jarboe Reelsville, Indiana
Bob & Nancy Karl St. Charles, Missouri
Larry & Mary Leighty New Wilmington, Pennsylvania
John & Ethel Mugg Lancaster, Ohio
Dave & Janet Nowak Auburn, Michigan
Eldon (Ozzie) Osmun Brookhaven, Mississippi
Jim & Christine Oberry Pearl River, Louisiana
Dusty & Peggy Rhodes Butler, Pennsylvania
Rick and Donna Shugert Indianapolis, Indiana
Jerry Shepard Sandwich, Illinois
Ted & Thelma Simonson Rapid City, South Dakota
Francyllen (Smitty) & Brenda Smith Jr. Jonesville, Michigan
Jerry & Lavone Spickler Monrovia, Indiana
Bud Warbis & Lynda Kennally Boise, Idaho
Richard Wray Glenwood, Iowa

---
October 6, 2008
The following CURRENT crewmembers have their reservations in for the October reunion. Are you one of them?

1. Bob Arnold 20. Jim Oberry
2. Larry Baker 21. Jerry Shepherd
3. Pete Banayad 22. Ed Bock
4. John Bauer 23. Eldon Osman
5. Ron Broedling 24. Bill Beach
6. Lee Davis 25. George Hartnagel
7. Richard Diekman 26. Jack Courtney
8. Robert Dier 27. John Mugg
9. Richard Hightower 28. Tom Jarboe
10. Pete Irvin 29. Ron "Bud" Warbis
11. Gary Jensen 30. Al Chakmak
12. Robert Karl 31. Jerry Mundt
13. Larry Leighty 32. Rich Wray
14. David Nowak 33. Tom Brown
15. Dusty Rhodes
16. Elmer Schnittker
17. Rick Shugert
18. Francyllen (Smitty) Smith
19. Jerry Spickler
Jerry brickletter@aol.com
---
October 3, 2008
Here is the Saturday evening dinner menu for 2008 USS Current Reunion.
September 17, 2008
Jim...........enjoyed our conversation last night. Met with Tom and Rick today at the restaurant where will have our Saturday evening meal. Everything looks good. Thanks for moving the menu per our conversation.
As per our conversation about crew members, I talked to the 3 guys I told you about and they have given their permission to add their names to the crew list. They are:
1. Jack Courtney BT3 1960-62 dirtdiger1@comcast.net
2. Eldon Osmun EN3 1961-64 601-823-6059
3. Robert (Frenchy) Guvremont EN3 1961-1963 772-589-5037.
Our reservations now stand at 28 and counting. Expect to top 30 soon. Looks like this year will be bigger than last. Will send you an updated roster for the reunion as soon as I get an updated copy.

Jerry
---
From: Tammy@snohomish.org
Sent: Monday, September 15, 2008 4:37 PM
To: brickletter@ccrtc.com
Subject: USS Current ARS-22 Future Reunions

Dear Jerry Spickler,

My name is Tammy Dunn and I am the Group Sales Manager for the Snohomish County Tourism Bureau in Washington State. I understand that you are involved in the reunion planning for the USS Current ARS-22 Association reunion. I know that you will be meeting in October in Brownsburg, Indiana, but I would be delighted if your reunion group would consider coming to Washington State in 2009, 2010, or 2011.

Home to Naval Station Everett, Snohomish County is located between Puget Sound and the Cascade Mountains and is only 12 miles north of downtown Seattle. Snohomish County is home to the Future of Flight Aviation Center and Boeing Tour and Paul Allen's Flying Heritage Collection. Day tours to Seattle attractions, as well as tours of Naval Station Everett, Whidbey Island Naval Air Station, and Bremerton are all options for your group tours.

I would be delighted to send you a group tour and meeting facility guide if you are interested in holding your reunion in Washington State.

Please reply to my email at tammy@snohomish.org or call me toll-free at (888) 338-0976, extension 12 to request your free group tour and meeting guide.

I look forward to hearing from you!

Best regards,

Tammy Dunn
Group Sales Manager
Snohomish County Tourism Bureau
(888) 338-0976, extension 16
tammy@snohomish.org
www.snohomish.org

---
September 7, 2008
Jim,
Would you please add my e-mail and phone to the website. Jerry Mundt, mundtly@hotmail.com 319-509-1973. I was on 71-72 and the decommissioning. crew. I commend you and all that put this fabulous site together, what a great deal. I am hoping to get to the reunion, but can't say for sure yet. Talked to Jerry a few days ago and he gave me the web address, but if it wasn't for Richard Wray calling me, I wouldn't have known at all. Chiefs Johnson and Manini were both on board when I caught the Current and it was sad to learn that they had passed away. Thanks again for all you have done, and hope to see you guys in October.
Sincerely,
Jerry Mundt mundtly@hotmail.com
---
September 6, 2008
I have been contacted by HT3 Richard Wray and SFFA Mundt from the 1972 USS Current decommissioning crew. I think they will be coming to the reunion. Looks like now that they have seen the crew list we will be making contact with more CURRENT sailors in the future. And the beat goes on, and the beat goes on...............Jerry brickletter@ccrtc.com

---

From: brickletter@aol.com
To: amkenodude@yahoo.com
Sent: Sat, 6 Sep 2008 10:18 pm
Subject: Re: USS Current reunion

Rich,
Mundt finally called me. Said he was going to get in touch with you again. Glad you are finally getting in touch with some of the decommissioning crew. I knew it could be done if we were able to contact the right people. You and Mundt were the missing link. By the way, is Feyerabend coming? I called the motel yesterday and there are 26 people registered and I talked to one of my old crew in MS, he is coming too. That now makes 27. I'm sure we will have over 30 this year. If you need anymore information or Ican help in anyway, don't hesitate to call me or e-mail me.
Jerry Spickler EN3 1960-1963



From: Richard Wray amkenodude@yahoo.com
To: brickletter@aol.com
Sent: Sat, 6 Sep 2008 9:49 pm
Subject: USS Current Reunion

Jerry,
Rich Wray HT3 from the decommissioning crew of '72. I have been in touch with several of my former shipmates and there may be some that will come.

Rich
From: brickletter@aol.com
To: amkenodude@yahoo.com
Sent: Sunday, August 31, 2008 9:07:29 PM
Subject: USS Current Reunion

Jerry Spickler here.....EN3 USS CURRENT 1960-63.

Spoke to you earlier on the phone. Sorry I don't remember what you said your name was.
Hope you found the CURRENT website ok. As I said on the phone, we have about 25 people coming to the reunion as of yesterday and I expect to have at least 30 or more. They come from all walks of life as they did before the Navy. We will have people there from as far back at least from 1946.
You can make your reservations at the Comfort Suites Hotel in Brownsburg, Indiana (a suburb of Indianapolis) at 317-852-2000. If you call, make sure to tell them its for the USS CURRENT REUNION to get the negotiated rate.

Also, if you are able to come, bring your pictures and memorabilia to display. We will have a conference room for us and to display our stuff.
Hope you will be able to contact more people from your time on board and are able to interest them in coming too. The more people we have the more fun and good memories (and bad) we will have.
Looking forward to talking to you in the future and hoping to meet you at the reunion.

Jerry Spickler EN3 USS CURRENT 1960-1963. brickletter@aol.com
---
August 21, 2008
Family and Friends:
---
August 16, 2008
Good morning to all,
Well, it is finally functional enough to be up and running. As I promised many of you at the Navy Divers Association Reunion we held in Laughlin, NV, this past May 2008, I took an intensive summer college class in Web Site building at Mesa J.C. in San Diego. Through the assistance of a great professor, who spent many hours with me on the phone, we got it built. At least it is up and running and functional.
I also would like to thank Ray Straining (MDV) Ret, for his contribution of all he gathered and posted over his many years of running the Master Diver website. Many of you will recognize much of what is on the website as that which Ray put together and maintained for many years. This website is just carrying on Ray's tradition and hopefully will be maintained as well as the original MDV website.
Here's "your" website. Now, mind you, much of this website is still under construction and "CONSTRUCTIVE" criticism is appreciated and welcome. I will be working on this daily to bring it to a informative and enjoyable website.
This website, as I state on the Main Page, is for YOUR enjoyment and for COMMUNICATION among our community. I am still working on getting the Bulletin Board up as well as gathering additional websites I can add to the "Links" page.
This is the reason I have not yet put out the newsletter capping off the May reunion. But, I will get something up and to you all on the "Divers Assoc" page. I also plan on adding a "Salvage Divers Reunited" page. So, please all bear with me and it will grow.
It is not pizzazz, but I did not intend it to be. It is designed to be easily navigable and easily read.
Incidentally, I am enrolled in a multi-media class this fall with the same professor to learn more about maintaining this website.
Frankie "D" -- I hope you like it. www.navydivers.net
Enjoy……………….
David Ball davidball@cox.net
---
August 16, 2008
If you are planning on coming to the USS CURRENT REUNION and are planning on seeing some of Indianapolis while you are here, some things for you to consider are (all are downtown Indianapolis) :
1. USS INDIANAPOLIS CA-35 MEMORIAL
2. CONGRESSIONAL MEDAL OF HONOR MEMORIAL
3. WAR MEMORIAL PLAZA
4. SOLDIERS AND SAILORS MONUMENT
5. AMERICAN LEGION PLAZA
6. AMERICAN LEGION NATIONAL HEADQUARTERS
ALSO, DOWNTOWN INDIANAPOLIS AND ACCESSIBLE FROM THE HISTORIC DOWNTOWN CANAL ARE THE INDIANAPOLIS ZOO, WHITE RIVER PARK AND GARDENS, NCAA HALL OF CHAMPIONS, INDIANA STATE MUSEUM, AND THE EITLJORG INDIAN AND WESTERN MUSEUM.
WHILE DOWNTOWN YOU MIGHT WANT TO SEE THE NEW LUCAS OIL STADIUM (NEW HOME OF THE INDIANAPOLIS COLTS). IN ADDITION, THE INDIANAPOLIS 500 TRACK AND MUSEUM IS ONLY A 10 MINUTE DRIVE FROM THE COMFORT SUITES HOTEL.
THERE IS MUCH MORE TO SEE IN INDIANAPOLIS IF YOU ARE INTERESTED, BUT I TRIED TO KEEP THINGS COMPACTED TIME WISE FOR YOU.
IF YOU NEED MORE INFORMATION GIVE ME A CALL AT 317-996-2759 OR BRICKLETTER@CCRTC.COM OR BRICKLETTER@AOL.COM
LOOKING FORWARD TO THE REUNION AND SEEING ALL OF YOU.

THANKS,
JERRY
---
August 13, 2008
Hi Jim,

My name is Briana Huffer and I'm a representative for The Mesothelioma Cancer Center. I came across your site when searching for navy resources and think it is a great site. As you may know, countless navy veterans are currently suffering from life-threatening illnesses resulting from exposure to asbestos on ships. This material was used because of its fire resistant properties, but is now recognized as a very dangerous substance. I was hoping that because so many veterans visit your site, you might be willing to post a link to our website to help support and promote our awareness program.

Our website is considered one of the Web's leading resources for veterans and families affected by asbestos exposure. We are very proud of our massive navy-specific section which can be seen at Mesothelioma and The Navy as well as our information on symptoms, diagnosis, and treatment options for those who have been affected. We also know that asbestos related diseases are not always recognized by the VA, and so we offer assistance to veterans -free of cost- who are applying for benefits. We have a knowledgeable, 20 year veteran on staff who will walk them through the claims process to get them the benefits they deserve.

Because we provide our services at no cost to veterans and families in need, the support of websites like yours is what really drives my organization. So far, the feedback and participation that we have received from Veterans' websites has been tremendous, so I wanted to contact you to make sure you don't miss this information. Please let me know if you are able to help by posting our link on your site and hopefully we can save some lives!

Thanks again,
Briana Huffer
The Mesothelioma Cancer Center
20 N. Orange Avenue
Orlando, FL 32801
---
July 22, 2008
Thanks for the response, I do remember you also. That was me on the fantail welding. Also my rate was SFP3 got offered 2nd but got out. Ha Ha. My phone number is 520-371-3889.
What is the best way to get to the website? I'm in Iowa at this time for a RV rally in Amana.
I do have some pictures from our Vietnam tour. LCMR salvage, the C-141 plane that went down, the MSTS ship that ran aground in the sand, bar pictures from Subic Bay, and Pearl Harbor. So I will look around when I get home. Is there another reunion coming up?
Good to hear from you. Glad you found the Current website.

I was on from December 65 to March 68. I think I remember you. I was going through the 65-66 cruise book, found your name and found a picture of a guy welding on the fantail. I think that was you.

I added your name and email address to the crew roster on the website. I added your rate as SFP3. Is that correct? If you would like, I can add your phone number as well, only with your approval. A lot of guys wanted that added as well.

I got a phone call from Richard Hightower a couple of weeks ago. It was good talking to him after all those years. He went to the first Current reunion last year in Indianapolis.

If you have any pictures or other memorabilia from Current that you would like to add to the website, let me know.

Thanks for the email. Hope you enjoy the website.

Best regards,

Jim
---
July 21, 2008
Hi Jim,

I was on the Current from 1965-1967. I was born in Honolulu, Hawaii and was lucky to get my assignment on the Current as my last ship. Prior I was first on the USS Stark County, then the USS Salvage, and the USS Tbcglobalaylor. So I was lucky to be stationed in Hawaii for my enlistment... Thank you for the web site.

Howard Caires haoa55@sbcglobal.net

---
July 5, 2008
Hey Current shipmates......................
It's now about 3 months to reunion time. We have 16 rooms reserved. are you one of them?
If not, please get you reservations in so we can plan on a good reunion. Remember, if for some reason you have to back out, you have until the day of the reunion to cancel if you must and it won't cost you anything.
I've seen a sample of the can coolers.
Excellent!!!!!!
You may want to get your order in. Just send your money, $3.00 ea. to Rick Shugert, 739 W. Banta Road, Indianapolis, Indiana. 46217.
Hope to see you there.
Jerry brickletter@aol.com
---
July 5, 2008
Current Crew,
My wife and I met Rick and Ladonna Shugert for dinner last night. Very
enjoyable evening. It's nice to break bread with new friends and Current
crew members, even if you didn't serve together at the same time. There
is still a bond there.

Rick brought a sample of the can coolers with him. The pictures that I had
seen of them sure didn't do them justice. They are really sharp, so if you didn't
order one yet, you'll be missing out if you don't get one.

Again, to order them it's $3.00 each. Send your check to Rick Shugert, 739 West
Banta Road, Indianapolis, Indiana, 46217. You won't be sorry.

Checked last week and found the number of reservations for the USS Current October
reunion is now at 14 and counting. Still plenty of time left to reserve your rooms.
It would help us out greatly if we knew as soon as possible how many are
coming to the reunion so we can plan accordingly.

The reunion information again if you haven't gotten it for some reason is
Comfort Suites Hotel, Brownsburg, Indiana (a suburb if Indianapolis)
October 10-12, 2008. Phone 317-852-2000. Make sure to tell them its for the
USS Current Reunion.

By the way, we are still negotiating for a cheaper rate if we can get it.
Sure hope to see you there.

Jerry Spickler brickletter@aol.com
---
June 30, 2008
Thanks so much for the reply! Yes, my sister, Kathlene had mentioned the site a while back. I have already forwarded her and my other sisters your sites. I had already located the photos of dad. It was so nice to see his face. I'm not even sure what his time on there was. I appreciate the names. I will look those up.
I saw that the reunion was in Indiana in Oct. I now reside in Illinois, but don't think I'd be able to make it. I would LOVE a patch if you get those made, and hope to learn more about dad's time on there.
Thanks again,
-------------- Original message --------------
From: "usscurrent@juno.com" <usscurrent@juno.com>


Hello Renea,

I manage the USS Current website. A few years ago I received an email from one of your sisters. She found the website and was looking for pictures of your dad as well. There were no pictures of him at the time, but after a time I received four with him in the pics. I lost her email and was unable to re-establish contact to tell her about the pictures.

I added his name to the crew list with your email as a contact if anyone wanted to contact you. I also added him to the memorial page.

I still have my personal Current ship's patch and have other requests for the patch. I'm trying to contact the company that makes and sells ship's patches. The 2nd USS Current Reunion is scheduled for October. I am trying to have the company info for the patches available before the reunion.

I left the ship shortly before your father came aboard so I never knew him. I'm giving you names of guys on the crew roster that I believe knew your dad. You can look them up on the Current website and get their email addresses there if you want to contact them.

William Thomas, Bob Arnold, Bob Foss, Ken Seaman, Robert Keller, and Captain George Giganti.

Jim Vasko
---
June 30, 2008
Aloha~
In Googling my father's name, Larry Manini, I came across your forum and found it to be of great joy! Seeing photos of my dad that I have never seen before was beyond words. THANKS for posting those. I only wish I had a way to get a hold of those and any others of him floating about out there. Any chance that you know how I could be so blessed?
Sadly, My father passed away Feb 2, 1994 in Hawaii. I know how very proud he was of his time on the USS Current, and I am wondering if you know how I might also get a patch of his ship? I would like to add it in his honor, to the vest that I am putting together for my husband Randy, (a Navy veteran as well) and rides with the Patriot Guard Riders.
If there are any sites and links that you can share with me, where I may discover more on my father, I would appreciate them. I hope that all who read this that knew my father Larry Manini, as well of those of you that never had the chance, well, I hope that you are all happy and healthy.
Take Care,
---
May 9, 2008
Original Message -----
From: Soy Candles By Chris
To: Jerry Spickler
Sent: Thursday, May 08, 2008 11:34 AM
Subject: Hi


Hi Jerry,
What was the nickname you had for my Dad? You sent in the letter with the pictures. I have been carrying that letter for weeks waiting for Dad to be awake so I could tell him and show him the pictures. Well, Dad has been doing a little better the last couple days but now I can not find your note...I am so sorry. I can not imagine where I put it.
Anyway...I thought it might get a smile out of him so if you could send it to me again I would appreciate it.

Ron Broedling had sent a very nice note. Dad really enjoyed it when I read it to him.
He loved looking through the pictures and having names helped jog a lot of good memories....I could tell by the silly smile on his face!
I can not thank you guys enough for taking the time to make him smile.

Have a great day---Chris
---
April 30, 2008
HI JIM,

I AM TRYING TO FIND SOME PHOTOS SHOWING THE CURRENT AT THE STICKLEBACK COLLISION. IT WOULD BE KIND OF HARD FOR SOMEONE ON THE CURRENT TO DO THIS BUT SOMEONE MIGHT HAVE PICKED ONE UP FROM SOMEONE ON ANOTHER SHIP.
PLEASE PUT THIS ON THE SITE.

THANKS,
RON "SAM" BROEDLING BT3 AWOL madap12@aol.com


---
April 28, 2008
Howdy . . .

I would like to discuss the SS Lindenwood Victory Rescue which USS Wainwright participated in with the USS Current in early October 1968. I would like to swap histories with someone who was aboard at that time.

JC Carlson
USS Wainwright Historian tracker@macatawa.org


---
April 26, 2008
Jim,
I got a call today from a Ron Ryan. He is an ex-marine and the son of Lt. Donald M. Ryan who served on CURRENT in 1944. He was the firefighting officer. His bunk mate was Ensign Criblet, the diver who drowned in 1944 and the father of Elaine Brodzinski. You know who I mean. In any case, he has handwritten logs that his father wrote at that time. He also has some other stuff that you may be able to use for the web site, however he doesn't have a computer therefore you can call him at 321-259-9903 or write him at Ron Ryan 652 Casa Grande Drive, Melbourne, Florida, 32940. I talked to him for quite a while today. Very interesting conversation with a very interesting man. Thought you would be interested in this info. If you get copies of anything worthy, I would like to have copies for the reunion.
Take care,
Jerry

---
April 17, 2008
An e-mail from the daughter of EN2 Walter Beckman
----- Original Message -----
From: Soy Candles By Chris
To: Jerry Spickler
Sent: Wednesday, April 16, 2008 8:20 PM

Hi Jerry,

Thank you for returning the pictures with the new info on them.
Dad is in the hospital. Went in on Monday and is not doing very well. He has numerous things wrong that they are trying, one at a time, to correct. He is comfortable...that is all I care about.

I have had the pictures with me everyday but he has not been awake for me to show them to him. I will keep them with me for when he wakes up.

I will keep you updated.
Thanks again---Chris
---
March 28, 2008
Hi Jim,

I stumbled across your website and I thought I would send you my info.
1966 to 1968, I was a deck ape and spent most of my time in the paint locker.
You have a great website and thank you for all your work. Would you be kind enough to send me info on the reunion?

Thanks,

Lee Davis leedvs@verizon.net
---
March 28, 2008
It would be a great help to us if everyone who is planning on attending the CURRENT reunion to go ahead and make your reservations so we have some idea of what we need to do in order to make this a successful reunion. If you put it on your credit card they won't charge it until after the last day of the reunion and you have 24 hours prior to that time to cancel. Make your reservations by calling Comfort Suites at 317-852-2000. Remember to tell them it's for the USS CURRENT reunion so you can get our discounted price.

Thank you,
Jerry brickletter@ccrtc.com

---
March 27, 2008
Clarification.......................

Seems as if my e-mail to all CURRENT crew members wasn't clear! MY BAD!!!!!!. I need to clarify! Drink holders, ie. cuzzies, can coolers, etc. will be available at the reunion on Oct.10-12, 2008. The drink holders will have both ship's crests, one on each side. The price is $3.00 each. Please send your orders to Rick Shugert prior to Aug 1st. Rick's address is Rick Shugert 739 W. Banta Rd. Indianapolis, Indiana, 46217. Any questions should be sent to shug46@comcast.net or to me brickletter@ccrtc.com.
Thanks,
Jerry

---
March 25, 2008
I just got a call from John W. (Bill) Mugg SN (DV), crew member from 1947. He saw our ad in this month's issue of the American Legion Magazine. Another CURRENT member. Really nice surprise.
Jerry Spickler brickletter@ccrtc.com

---
March 22, 2008
I need some help. Hoping this might be the place to find it. I am looking for some of our buddies but I am running out of options. Somebody help me find these guys. Frank L. Lewis DC2, Stanley (Smokey) Weger EM3, Lee Wayne (Rocket) Hall FN, James Dillard EN3, James Arthur Wilson EN3, Donald L. Muir EM3, Joe A. Brown SF2/DV, William (DOC) Mclaughlin HM1,Glen Roy Robinson BM3, William Gray White BMSN, Lafe Wilson ETR2, William Roy Reese SN, or anyone else that served on the CURRENT.


Jerry brickletter@ccrtc.com
---
March 21, 2008
Jerry,
Glad you called. Can you post this on the forum? Thank you.
On March 14 & 15th, the wife and I just spent a great weekend with a great bunch of guys at Turkey Run, Indiana (a fitting place for a flock of old Current sailors) along with our wives (4 wonderful ladies). We had a good time as always. We told a few sea stories and a few lies. There was Jerry Spickler, Tom Jarboe , George Hartnagel and myself, Francyllen "Smitty" Smith.
Thank you men and ladies for the good time and the good friendship.
Brenda & Smitty leejrusn@yahoo.com
P.S. Thank you Spick for helping a dumb ass out. Smitty

---
March 18, 2008
Hi Jim-
My name is Jim Steffens, I am Jack's younger brother. I had my sister send your message to me and thought I would thank you for the site on the Current. It was interesting to read about the ship you two were on.
I am 8 years younger than Jack so we really didn't know each other well as kids. It wasn't until after we both were out of the service that we became close. I was in the Army during Viet Nam although I never made it there, thank God. I was stationed in Korea for 13th months and then left in June of 1970.
Jack will be missed by us that is for sure. It is good to see he had close friends like you. It is funny to me to call him Jack. We only knew him as John. Don't really know the reason you guys knew him as Jack. He never spoke of the nickname either.
Take care and my God bless you.
---
March 11, 2008
---
March 10, 2008
My Oh My.
This site is a God send. Thank you very much.
My name is Mike Rieker and I served as a deck ape on Current from April '66 to November '67.
Looking over this site brings back so many memories at a time when memories are constantly hard to come by without something to jog them.

While on the Current I spent most of my time at the helm during Special Sea Detail. As helmsman I spent time on the bridge with Terry Gilmore, who tried in vain to teach me semaphore, and Willy who I was sorry to see had passed. I also spent time on deck and liberty with Jack Steffens. Everybody went over with Jack at one time or another.
On deck during recovery operations, I operated the port capstan along with a tall lanky Texan named Bentsen on the starboard capstan. I also worked in the diving locker for a few months. I think I inlaid a hard hat in the tile floor.

Some memorable times were liberty in the Philippines, and the salvage ops. Hard work but I remember it now like it was yesterday. Especially the time a wire snapped and missed Dezutter by a few feet as it tore across the deck. I forget what operation, perhaps the Minot Victory.

Looking over the roster I see names I had not thought of in many years.
Of course I remember Captains Giganti and Fuld as well as Bos'n Racette who tried so hard to talk me out of requesting a transfer to Viet Nam, not to mention Chiefs Dezutter and Dooley who were probably glad to see me go. LOL.
I'd love to hear from anyone who may remember me or anyone who doesn't. LOL
I have the phone numbers and I will definitely be making some calls and I'll plan on the '08 Reunion.
I have lived in Florida for the last 11 years and I've had both knees replaced, 2 by-passes, 3 stints, a heart attack and recently a shoulder repaired after a motorcycle accident but if my heart is still pumpin' and lungs are still breathin', by God I'll be there.

Thanks again for the site and if anyone is in FL, let me know.

Mike Rieker miker1615@aol.com
Dunedin, FL
727-733-6559



---
My name is Robert Dier EM3 (DV), I served on Current from 1962 to 1964.
Robert Dier cadier1@verizon.net
---
March 10, 2008
Mr. Spickler,
Your reunion information was forwarded to be and will be published in our May issue. In the future you may send the information by replying to this e-mail message if that helps.
We now offer reunion publicity through our Web site as well. Your listing will appear from now until the last day of your reunion. Feel free to view your listing immediately online and use the available form for your next reunion announcement. See link below:
http://www.legion.org/veterans/reunions
Thank you
Brandy Ballenger
THE AMERICAN LEGION MAGAZINE
---
March 10, 2008
WOW!!!
Great site. Please add me to the roster.
I was BMSN on board the Current from April of 1966 to Nov. 1967.
Michael C Rieker Age 61
Currently living in Clearwater, FL
Transferred off in 1967 to go to Viet Nam.
---
This E-mail was received from Jack Steffens' sister. Photos added to the Memorial Page. Orion Review Tribute
February 13, 2008
First, thanks so much for the interesting e-mail. We enjoyed learning more about John and, after reading the information on the USS Current's activities, it gives us more insight into an earlier part of "Jack's" life. I know he loved the life in the service and really, really enjoyed partying. I was the product of many a late night phone call, telling me what a good time he was having.
John had Non-Hodgskin Lymphoma. He was diagnosed at stage 3-4 and even though he took aggressive chemo/radiation, there really was not much hope. He also had become diabetic in the last few years. Only time will tell if the Navy feels any of this is connected to Agent Orange and whether Carol (his wife) has any claims.
I have attached two pictures and an article. One picture is from the 02 deck on the USS Pocono under Admiral McCain. The second is John with his Ham radio, his latest hobby. The article is from our local newspaper, Lake Orion Review. John had been with the Lake Orion police department for 35 years so the paper did a tribute.
Shortly before John died he had received a call from Richard Hightower. I see that he only has listed a phone number. I hope he regularly reads your updates so he will learn of John's death and understands why he is not receiving phone calls.
Again, thanks for all the work you do on the USS Current site. It is very informative and helps families stay connected.
---
February 10, 2008
Ahoy Current shipmates!!!!!!!!!!!!!!
Tom, Rick and I are working on some goodies for our upcoming reunion. However, we need some input from those that plan to attend. We are working on ordering either caps, t-shirts or mugs with the appropriate engravings on them, but we kinda need to know what you want.
Since we are not independently wealthy, we need you to know somewhere along the line we will need a way to pay for said merchandise. Please contact us with any input you have and let us have your opinion, one way or the other. We are at your disposal.
Thanks,
Jerry brickletter@ccrtc.com

---
January 28, 2008
Regarding the USS Current ship's bell, from what I know and that is very little, the art department at Highlands High School in San Antonio purchased the USS Current bell from a salvage yard and incorporated it into an art project called "AMISH" sometime in the 1970's.
Jess A. Martinez jess.martinez@dshs.state.tx.us
---
January 27, 2008
I just came across this website, today. I served aboard the Current from about 6/57
to 6/58. I was an RD 3. I'd like be part of your activities and correspondence.
Hoping to hear from some of you.

Bob Schoenburg bobtustin4569@yahoo.com
---
January 24, 2008
The USS CURRENT REUNION is set for 2008 at Brownsburg, Indiana, a suburb of Indianapolis. The date is October 10-12, 2008. Reservations can be made at the Comfort Suites Hotel by calling 317-852-2000. Make sure you tell them it is for the USS CURRENT reunion to get our discount. Looking forward to seeing you there. Questions can be answered at brickletter@ccrtc.com or 317-908-6886
Jerry

---
January 24, 2008
Jim,
Really cool note!
Hope you can make the reunion too, Jim.
Jerry and I have everything pretty well in place for October 10th.
These reunions and your web page really are uplifting to us old sailors.
Take care,
Rick Shugert
---
January 24, 2008
Thanks to those who put together the photo displays. It is so nice to see that my Dad, Ens. Philip S. Criblet, was honored along with several others. He died aboard the Canberra in October, 1944. Hopefully I'll be able to attend the 2008 Reunion. What a great looking bunch of guys !!!
---
January 23, 2008
Highlands High School in San Antonio, Texas presently has possession of the USS Current's ship's bell.
Jesse A. Martinez jess.martinez@dshs.state.tx.us
---
January 23, 2008
IF ANYONE HAS PICS OF THE BOILER AREA, I WOULD APPRECIATE IF YOU COULD MAIL OR EMAIL THEM TO ME .
---
January 9, 2008
I Just received an e-mail from Sharon Lang, sister of BM2 ( DV ) Jack Steffens. Jack passed away December 24, 2007 from a year long battle with cancer. Jack served on Current from 1964 - 1969.
Jim Vasko jimvasko@juno.com
---
December 28, 2007
Happy New Year to all of the Current family.
JERRY brickletter@ccrtc.com


---
December 20, 2007
Reflecting back the last year and thinking of all the USS CURRENT family that has reared its beautiful head from the correspondence to the actual face to face meetings and the 1st CURRENT reunion, gives me pause and a warm feeling inside. I know things will only grow for us. Wishing a MERRY CHRISTMAS and a HAPPY NEW YEAR to all from the SPICKLER family.
Jerry brickletter@ccrtc.com
---
December 16, 2007

I would like to hear from you if you were on USS Current when it was commissioned.

Ralph Greenough gigigreenough@yahoo.com

---
DECEMBER 15, 2007
THIS WILL TOUCH YOUR HEART. ESPECIALLY IF YOU LOVE OUR VETS.


MERRY CHRISTMAS,
RON BROEDLING

---
DECEMBER 7, 2007
HEY JIM,

MERRY CHRISTMAS AND AGAIN THANKS FOR THE JOY YOU BRING US WITH THE WEB SITE.


RON "SAM" BROEDLING BT3 USS CURRENT ARS-22 1957-58


---
November 25, 2007
It was just learned that another Current sailor has passed away. LTJG Kenneth Bryant, Current's Engineering Officer 1965 -1968 had passed away in 2004 from complications of lung cancer. He retired from the Navy as a Lieutenant Commander after 22 years. He began his career as an enlisted man advancing in rate to BTC. He received a commission and came to Current as an LDO Ensign. His wife Joan sent the picture and the obituary.
Photo and obituary added to the Memorial Page.
Jim Vasko
---
November 19, 2007
I have just been thumbing through your website and would like to say hello
to all you guys from me, David Johnson, USS Reclaimer ARS-42 1965-69. You
have really done a masterful job at preserving the life and times of your
ship.  Well done!  Sometimes I wish we (Reclaimer) had a reunion of sorts.
Be nice to put parts of Vietnam behind.  Been trying to connect with guys on
my ship only one has written back and I don't remember him (ha-ha) but am
trying.  Keep up the reunions and brotherhood, does a body good. 
  
  Best wishes!
  David Johnson       teekeetop@dishmail.net
---
November 15, 2007
Hi Jim,
Thanks for your prompt reply. Wow, I don't remember my uncle talking about a crew member who died during the salvage of the USS Canberra. But honestly, we talked a lot during our trips to the Fort Lauderdale/Hollywood beach when I was a 18-22 year old college student. We spent much time together (especially because I did not have a car). Jack would drive me to the beach, then go off to swim for a couple of miles, back and forth. He never spoke too much about the war but I did ask him many questions because it fascinated me. He would answer, but never elaborate much (except about how he had it better than his brother Henry who was with Patton's army in N Africa and then was wounded during the invasion of Sicily although he made it home). From when I was little, I knew Jack was a diver, and I saw his medals at their family home. My Aunt Eileen, Jack's wife, died about ten years ago. Their son Jackie served in the Navy in the late 60s and subsequently passed away in the 70s. My other cousin, his daughter Barbara, has not been in contact in many years. Sad because maybe she has some photos and the medals…but she was estranged from her mother so who knows?
I do have to hunt for some family photos that my mom had of Jack in his navy uniform. I will look here in Florida this weekend, but I moved many family photos up north to a home we have there. I wanted to make sure that the hurricanes would not get them if the roof blew off. It seems to me that there are some of him in my mother's old albums.
You can sure use anything I write to add to the forum as a post. I am a government and history teacher, and I truly enjoyed your site and learning about my uncle's ship. I think my children will be interested as well, in light of their current military service. I am copying them on this email – Tom is at West Point ready to graduate, Kaitlin is at the Coast Guard Academy and is in her junior year, and Lily is a plebe at the Naval Academy. They all love history too, and unfortunately never met Uncle Jack.
Thanks again!
Kim Duffey kduffey@bellsouth.net
West Palm Beach,
---
November 15, 2007
Hello Kim,
Thanks for the email. I'm glad it made your day.
I have been contacted by Elaine Brodzinski, the daughter of Philip Criblet, the man who died during the salvage of the USS Canberra. Your uncle dove with Philip Criblet. Elaine too was looking for people who knew her father to learn more about him and his time on Current.
Isn't it sad that we couldn't have brought a lot of the older Current sailors together again through the internet or to listen to their stories. There are some of the original Current crew that have made contact and are listed on the crew roster. You might try to make contact with them.
I posted your email on Current's forum page and I added your uncle's name to the crew roster and added your email address if it's OK with you.
Do you have any pictures or memorabilia of your uncle during his days on Current or that can be added to the history or photo page?
Thanks again for the email.
Jim Vasko
---
November 14, 2007
Does anyone remember my Uncle Jack (John J.) Wohlfit? He passed away in the early 70's, but he shared many stories with me before he died. I googled his name and found your website. My daughter is a midshipman at Annapolis, my other daughter a Coastie, and they would be pleased to know about their great uncle.
Thank you for your site. I had forgotten my Uncle's silver star…and commendation. You made my day.
Kim Duffey kduffey@bellsouth.net
West Palm Beach
---
November 9, 2007
Thought you might be interested in this Congressional response
http://www.americanfleettugmuseum.org
Ron "Sam" Broedling madap12@aol.com

November 8, 2007

Mr. Richard S. Greenwell
225 Montego Ky.
Novato, California 94949

Dear Mr. Greenwell:

Thank you for contacting me about preserving the USS BOLSTER
Auxiliary Rescue Salvage (ARS)-38, to act as the museum base
and flagship for the American Fleet Tug Museum. I appreciate
you taking the time to share your thoughts with me on this matter.
Our nation has an absolute responsibility to commemorate the
sacrifices made by the brave men and women who operated the
fleets of towing, rescue, and salvage vessels for the United States
military during World War II, the Korean War, and the Vietnam
War. It's because of their vigilance and dedication that we can
enjoy the freedom that is cherished by every American. As you
may know, some ex-military vessels, including the USS
BOLSTER, are currently scheduled to be destroyed by 2008. Like
you, I believe it is vitally important that we preserve our nation's
history so that these irreplaceable treasures are intact for future
generations to enjoy. Ex-military vessels like the USS BOLSTER
have made immeasurable contributions of to the security of our
nation, and be assured that I will keep your concerns in mind as I
continue to work to reaffirm and strengthen our commitment to our
armed forces.

Again, it's good to hear from you. The people of Marin and
Sonoma counties are the most important voices I listen to as I serve
in Congress.

Sincerely,

Lynn Woolsey
Member of Congress


---
October 30, 2007
---
October 19, 2007
I'm the daughter of EN3 Leslie D. Smith writing to tell you that he passed away on June 10, 2007 with COPD illness. He served on the Current from 1951 to 1955. I believe he was in the boiler room. If anyone has stories to tell about him, I'd like someone to write me to tell the good stories.
---
October 18, 2007
Hey John,
Heard I missed a great reunion! What an honor it must have been to meet the crew. Hopefully I can make the next one.
Rick Shugert sent me the group pic. I emailed Rick & Jerry Spickler yesterday and asked if they can give me the names so I can add them to the group photo. Rick is sending me a CD with about 20 more pics.
If anyone has any pics from the reunion, just send them to me and I'll be happy to add them to the website.
If you have pics to attach to my email only add a few pics at a time or the Juno system will reject the email to me.
Best Regards,
Jim Vasko jimvasko@juno.com
---
October 18, 2007
I stand corrected, it was Tuesday morning. Seems as if it was a fast weekend, but a good one. I should have known one of you would have nailed me on that. Lost a day somewhere, but it was well worth it.
Smitty, once again thanks so much for the hat, it will be saved for next year.

---
October 17, 2007
Jim,
I tried to send out about 20 pictures of the reunion.
My computer froze up and couldn't get them through to you.
I am going to Sam's Club today and get some prints and some CD's made.
I will send you a CD copy by mail once I get them made.
Hope you can make our next reunion. I think we will try to have it in Indianapolis.
We have a ton of war memorials in the city and plenty of possibilities to stay.
I will be working with Jerry Spickler and Tom Jarboe to get it set up.
Hope we can double or triple the attendance.
Any way you can get the message out to more crew would be appreciated.
Keep up the great work on the web page everyone loves it.
God's blessings,
Rick shug46@comcast.net
---
October 17, 2007
Having returned from the USS Current reunion in one piece, I needed to first say a big thank you to Jim Vasko for putting the Current web site on the net. I'm sure that without his efforts in doing so as well as his efforts in keeping it up to date, that there would have never been a reunion. Thanks Jim. Also a big thank you goes to Jerry Spickler for all of the time and effort he put into the project (locating people, securing a location, hours on the computer, etc).
Having said that, what makes a reunion a success or a failure? Sure it's the above mentioned items, but what really makes a reunion is the people who attend the event. And for those of you who for whatever reason could not make the reunion I want to let you know you missed a wonderful thing. This might sound a little sappy but as I walked around the hotel visiting with old friends as well as new ones who served either before or after me on the Current, I had the feeling of sharing a wonderful moment in time with family. Smitty put it in this way, he stated "that serving duty on a larger ship might have been considered in some ways "gravy duty" that there was not a closeness of friends as you passed thru different departments". But as we all know, when you walked thru the passageways of the Current you were always around family and that was once again felt as I visited with those in attendance at the reunion.
To my new friends who served on the Current in the forties as well as there wives, it was an extreme pleasure as well as an honor to meet you. Speaking of the wives, it was so great to see so many of you there to share the experience, all of us enjoyed your company. And Billie, that includes you as well.

To my friends Ron, Richard and Bob, sorry I returned to the steak house later for more tea and didn't return until 6:15 a.m. Thought this might explain my being rather tired Monday Morning. The devil made me do it. The tea was great by the way. Going back for more in three weeks.

Well, I could go on forever because this reunion was just what the doctor would have ordered for me, it was a great time in more ways than I could ever explain. I wish to thank each and everyone one of you for being my friend as well as my family.
Looking forward to seeing you (and others) next year.

Shep (Doc) dr.harley@comcast.net





---
October 14, 2007
Just got home from the 1st USS CURRENT reunion. What a weekend!!!!!!!! CURRENT sailors from 1946 to 1970, all with different sea stories, from movies and stories from bikini atoll A-bomb tests all the way thru. If you missed it, that's your bad luck. We had a blast (not atomic). We renewed old acquaintances and made new friends and it was as if we all served together at the same time. I'm tired, but elated. I'm sure you will hear much more on this and I will send more details later. By the way, we going to do it again next year, just bigger and better! Now I know why GOD let man build the CURRENT. It was as if we were always a family, destined to do and be where we were, where we did it and when we did it. Do all ships have this camaraderie? I think not!!!!!!!!!!!
Jerry brickletter@ccrtc.com


---
October 6, 2007

The Captain of the USS Current

From 2-16-46 to 2-9-48 was:

Lt. Howard F. (Foster) Gindling ( not Gilding )

Retired as Commander, now serving with God.

Also I find it interesting that no mention of his

Command is sited in the history during the times

of Operation Crossroads or the complications of

putting in to port afterwards.

Respectively submitted by,

His adopted son at birth in 1949:

K. A. Gindling Former USMC.

PS, Thank you for this site.
---
October 5, 2007
Only a week away till the reunion!!!!!! See you next week!!!!!!!!!
Jerry


---
October 1, 2007
Hello John,

I also have been contacted by a lawyer asking about asbestos on Current in the death of Chief Allen Hill who was on Current (64-66). He died of Mesothelioma.

In researching Current's history, I began to question the long term effects of residual atomic radiation contamination on Current from the involvement in Operation Crossroads ( the Bikini Tests) , asbestos and Agent Orange in Vietnam.

I know of four guys on Current ( 65-68 ) that have died. Three from cancer and one from Type 2 Diabetes and one now that has Prostate cancer.

It is assumed by the government that all Navy personnel in Vietnam waters were exposed to Agent Orange. Most of the time Current was in Vietnam the ship was very close to land doing salvage jobs. Agent Orange was carried by winds and washed into coastal waters. Current's evaporators ran 24 hours a day sucking sea water. We drank a lot of coffee!

As for asbestos, anytime boiler / evaporator work was done to ships in the shipyards, asbestos was moved or removed. Asbestos fibers had to be in the air, whether from Current or any other ships nearby. We spent a LOT of time in the shipyards!

After the Atomic tests, Current went back into Bikini Lagoon was radioactively contaminated. Current sailors boarded the target ships after the tests to inspect and "wash down". You know when they returned to Current they had to walk into the mess deck and berthing spaces with their contaminated shoes. I wonder if Current was REALLY decontaminated afterward.

I am in good health right now. I was encouraged to sign up with the VA Health organization. Get a complete physical exam and be evaluated for Agent Orange exposure by the Agent Orange Registry.

There is a lot of info on the internet about Agent Orange. I Just found info on Operation Crossroads ships radioactive contamination. Here is that web address.

http://www.dtra.mil/documents/rd/DNATR8205V1.pdf

I'm glad you addressed this topic. Good discussion at the reunion.


Regards,

Jim jimvasko@juno.com


---
September 30, 2007
Does anyone know if we were around asbestos below decks on the Current? Seems like a lot of cancer deaths
listed here. I was contacted once or twice by a lawyer of a sailor wondering if I worked around asbestos while in
the Navy. Just thought I would raise the question before the reunion as a subject to talk about. See you there,

John W. Bauer Sr. EN2, USS Current and USS Ajax AR-6 m1man@charter.net


---
September 26, 2007
Have to inform you that another CURRENT sailor has passed. Ronnie L. Wright, electrician in 61-62, passed away from lung cancer in November 2006.

Jerry
---
September 22, 2007
Hi Jerry -

I've managed to juggle things so that I can make at least a cameo
appearance, arriving late Friday afternoon and leaving Sunday evening.
I'll bring some USS Current 'artifacts.' Looking forward to meeting you
and Jim Vasko and many other Current vets.

Cheers, Mark
USS Current 1960-63
LCDR-Ret
Supply, Operations, Communications officer

**********************************************************************
Mark L. Holmes University of Washington
Research Professor College of Ocean and Fishery Sciences
Rm 102E Ocean Teaching Bldg School of Oceanography
(206) 543-7313 Fone Box 357940
(206) 543-6073 Phax Seattle, WA 98195-7940

"Time wounds all heels"
Hawkeye Pierce - 1952
**********************************************************************
---
September 13, 2007
I just found out that former Current sailor, EM2 Walter Beckman has ALS ( Lou Gehrig's Disease ) and is on a ventilator. He lives in Minnesota.


Jerry
---
September 13, 2007
FYI, it was just learned that another CURRENT sailor passed away. Anthony J. Ostowski passed away in 1985 from lung cancer.
Jerry
---
September 12, 2007
Menu for Current Reunion Saturday October 13th, 2007
All entrees include house salad or cup of soup de jour and choice of potato or vegetable.
Prime Rib Grilled Sea Scallops
A slow roasted house favorite Laid over fried spinach, topped with a feta cheese
served au jus and basil cream sauce
8oz. $12.99 12oz. $15.99 $12.99
Sinful Pasta Santa Fe Chicken
Angel hair pasta smothered with Grilled chipotle chicken served on a bed of
Alfredo sauce, tossed with sun-dried warm spinach dip topped with Roma tomatoes
tomatoes, portobella mushrooms, fresh and cilantro-corn relish & smothered with jack and
crab and shrimp cheddar cheeses
$12.99 $11.99
Jerry
---
September 7, 2007
This is a list of the Current crew that is coming to the reunion. Notice the absence of deck apes.

Bob Arnold MR1/DV 68-71 Larry Baker EN2 65-66
John Bauer EN3 60-62 Bill Beach MOMM3 1946
Ed Bock LTJG 69-70 Ron (Sam) Broedling BT3 57-58
Herb Calhoun EM3 57-58 Jack Courtney BT3 60-62
Richard Diekman LCDR 54-56 Larry Goodman EN3 69-70
Bob Guevremont EN3 62-63 George Hartnagel EN3 60-63
Steve Hastings MR2 68-71 Pete Irwin ? 1946
Tom Jarboe EN3 62-66 Lawrence Leighty EN3 46-48
Vaughn (Ken) Mann RM3 57-58 Dave (Dummer) Nowak MR3 62-64
Jim Oberry EN3 66-70 Armando Ramirez EN3 1969
Ray Rankin RM3 57-58 Elmer Schnitter IC2 54-57
Dick Sheehan LTJG 69-70 Rick Shugert EM3 66-70
Jerry Shepard EN3 62-64 Francyllen (Smitty) Smith Jr. EN3 62-64
Jerry Spickler EN3 60-63 Mark Holmes LCDR 60-63


Jerry
---
September 4, 2007
Tom Jarboe and I went to Fort Wayne yesterday to check out the Comfort Suites Motel. Nothing fancy, but they do have free internet service so we will be doing as much as possible for everyone. By the way, as of this date no other people have reservations for that weekend. Hopefully it will stay that way and we will have the whole motel to ourselves. Wouldn't that be nice, just CURRENT sailors!

Jerry brickletter@ccrtc.com
---
August 31, 2007
The count for the USS CURRENT REUNION is now 27.
Jerry
---
August 21, 2007
Hey Mates, Check this Out


WASHINGTON, D.C. - U.S. Senator Jim Inhofe (R-Okla..) today praised the
passage by unanimous consent of his bill (S.1877) clarifying U.S. law to
allow veterans and servicemen not in uniform to salute the flag. Current
law (US Code Title 4, Chapter 1) states that veterans and servicemen not
in uniform should place their hand over their heart without clarifying
whether they can or should salute the flag.

"The salute is a form of honor and respect, representing pride in one's
military service," Senator Inhofe said. "Veterans and service members
continue representing the military services even when not in uniform.
"Unfortunately, current U.S. law leaves confusion as to whether veterans
and service members out of uniform can or should salute the flag. My
legislation will clarify this regulation, allowing veterans and
servicemen alike to salute the flag, whether they are in uniform or not.
"I look forward to seeing those who have served saluting proudly at
baseball games, parades, and formal events. I believe this is an
appropriate way to honor and recognize the 25 million veterans in the
United States who have served in the military and remain as role models
to others citizens. Those who are currently serving or have served in
the military have earned this right, and their recognition will be an
inspiration to others."
This Bill was passed July 25, 2007. Let your veteran friends know
about the Passage of this Bill.



Ron 'Sam' Broedling BT3 AWOL madap12@aol.com
---
August 18, 2007
The USS Current reunion muster now stands at 23.
Jerry
---
August 16, 2007
On a sad note, it was recently learned that DC1 (DV) Jerome 'J J' Fox passed away in 1992. He was a Current crewmember 1963 - 1968. His wife Judy lives in Glendale, Arizona.
---
August 16, 2007
FYI, Just found. Robert Free YN2 1956 - 1958 bobbyfree@aol.com
---
August 16, 2007
Just to give you guys an update. It looks like at least 20 former CURRENT sailors are planning to attend our 1st reunion as of now. If you're not one of them you'll have to walk the plank. Or, if your a snipe, at least you'll have to dive the bilges. Just think, we have less than 2 months to go. So get on the stick!

Jerry Spickler brickletter@ccrtc.com
---
August 9, 2007
Comfort Suites Hotel Photos & Review - Fort Wayne, Indiana

http://www.tripadvisor.com/Hotel_Review-g37114-d91639-Reviews-Comfort_Suites-Fort_Wayne_In diana.html

http://www.expedia.com/pub/agent.dll?qscr=dspv&flag=l&itid=&itdx=&itty=&from=f&foop=0&hwrq=&htid=42472&spsh=&spsi=&crti=4&nfla=1&mdpcid=21187-1.ExpediaHotelImagesUS|+Hotel_Review|+freesearch|+US
---
August 9, 2007
Jerry,
I don't know yet which Current folks may be going to the NAFTS reunion. The
reason I mentioned it is because some ships have their own mini reunion
during NAFTS, which helps logistics and travel costs. This year's is in
STL, which would make great sense with ours in FWA.

The USS HITCHITI (ATF) is having their own reception and dinner on the first
night of the NAFTS - maybe we should think of that for next year when
NAFTS in in Providence RI.

I see in the NAFTS obits a Current sailor - Robert Dodson BMC (DV). I
didn't know him - any recollection?

Rich Diekman


---
August 8, 2007
I talked to Frenchy Guevremont tonite. I'm sending him info on the reunion. He lives in Sebastian, Florida. Another lost soul found!

Jerry Spickler brickletter@ccrtc.com
---
August 8, 2007
Thanks for the note. Could you please let me know more about the reunion: Which date and times are the main get-together, etc?

Dick Sheehan richard.sheehan1@comcast.net
Stillwater MN

---
AUGUST 7, 2007
JUST A NOTE TO LET YOU KNOW RON BROEDLING BT3 WILL BE ATTENDING THE REUNION IF THE LORD IS WILLING AND THE CRICK DON'T RISE. 1957-58

RON "SAM" BROEDLING madap12@aol.com



---
August 6, 2007
Hi Jim,

Yep, I am doing fine for a old man :-) I retired from Navistar International (What's left of International Harvester Corp.)
3 years ago last February. Live out in the boonies 60 miles south west of Indianapolis. Been on a few fishing trips with Jerry Spickler & George Hartnagel, Jerry just lives about 25 miles from me. Saw Smitty twice in the past year!

I talked to Pappe, Evans and Hightower this past week on the phone. They are all having medical issues, but doing okay otherwise. Been in touch with Ray Haas for quite some time and Jerry Shepherd too! It's been fun filling in the past years with these guys. Looking forward to the re-union.
Thank You for the info on Fox. That is a fairly common name and he is gonna be hard to locate. Funny how you could live with those guys and not know their real names. I think Rhodes, Guvermont, Smokey and Lewis may have left the ship in 1964?
Thanks for the Great Web Site!

Tom Jarboe god@ccrtc.com

---
August 5, 2007
Do any of you know the full name of, or where the following old crew members are from? "Dusty" Rhodes, "Smokey" Weger, ? Lewis, ? Gouvermont (Spelling?), Fox, They all served on the Current sometime between 1962 & 1966. We are trying to get in touch with these guys to let them know about the re-union in Ft. Wayne.
Thanks for any info you may have.
Tom Jarboe god@ccrtc.com
---
August 3, 2007

Does anyone have any information on Robert Free, Yeoman 2nd Class...1956-1958. He is from Decatur, Alabama. His wife's name is Frances.
Ray Rankin krnkn@sssnet.com

---
August 3, 2007
Just wanted to let you know that ....Ray Rankin RM3.....1957-58
will be attending the USS Current reunion in October. I have made reservations
for my wife and I at the motel.

Thanks for the information.

Ray

---
August 3, 2007
For those of you that are planning on attending the USS Current reunion, please get your reservations in as early as possible so I have some idea how many are coming.
I need to know so I can plan on an evening meal and possibly a cash bar. I also need to know how much meeting space we will require. I know you will understand.
Thanks for your cooperation.
Jerry Spickler brickletter@ccrtc.com
---
August 1, 2007
Jerry,

My wife and I plan to attend your reunion. My wife's dad was Philip Criblet who served aboard the Current in 1944 and drowned while working on the Canberra damage October 20, 1944.

Please send us all the info you have on what the agenda will be. We will have to fly in a day earlier from Arizona then plan to leave that Sunday.

Frank & Elaine Brodzinski brodzinski@aol.com

---
July 26, 2007
Just got a phone call from Larry Leighty EN3 from Pennsylvania. He was on the Current from 1946-48. Pretty sure he and two of his shipmates are coming, Bill Beach MOMM 3 and Pete Irwin. Larry says he has movies of the atomic tests from 1946. Should be very interesting! What do you think?
Jerry

---
July 19, 2007
Just had a call from Jerry Spickler regarding a reunion for the USS Current ARS 22. Please send me information.
Regards,
Kenneth Byng BT1 ebyng@centurytel.net
---
July 18, 2007
Thanks, Jerry - any of you folk going to the NAFTS convention the week before in St Louis? There are usually a couple of Current sailors attending, and I will be there.

Rich Diekman
---
July 16, 2007
I cannot make this one. My vacation time is already committed and I cannot change it.
I served on the Current from '66 thru '68 and left there and went to Viet Nam, and left the Navy as a B M 3/c, in Feb. '70. Good luck and good times at the reunion, and I do wish I could make it.
I am a Police Officer and have only 6 more years to work before my retirement.
Elmer Clark

---
July 15, 2007
Please send me any additional information you may have. I am very interested in attending.
Regards,
Armando "Norman" Ramirez
'69 Crew Member
---
July 15, 2007
I am getting e-mails and phone calls from various people. At this time it looks like at least 10 or more crew members or family of crew members are going to try to be there. Hope you got my e-mail about more information and my other e-mail address at brickletter@ccrtc.com

---
July 15, 2007
I will post any new Current reunion information on the "Forum" of the Current website or you can contact me at brickletter@ccrtc.com
Jerry Spickler

---
July 14, 2007
---
July 13, 2007
A reunion of Current sailors will be held on October 12-14, 2007 in Ft. Wayne, Indiana at the Comfort Suites Hotel at 5775 Coventry Lane. Come one come all. For more information contact Jerry Spickler at brickletter@ccrtc.com or call at 317-996-2759. Hope to see many old Current sailors there.



Jerry brickletter@ccrtc.com
---
June 4, 2007
I don't have much information, but my husband, Gary L. Kelley (deceased) was an enlisted crew member of the USS Current sometime during 1958-1961. My son has his picture with the other members of the crew. Does anyone remember him?
Linda Kelley lck55@nacs.net
---
April 24, 2007
I'm the son of Robert Shaw GM1. He served on Current 1951-1953. What a great website! My dad passed on in 1972 so I didn't know him well but this helps. If anyone remembers him, please contact me. Thanks again. (530) 246-3201
Neil Shaw neilshawartist@aol.com
---
APRIL 12, 2007
I CONTINUE TO APPRECIATE THE WEB SITE. I SURE WOULD LIKE TO GET SOME PHOTOS OF THE BOILER AREA ON THE CURRENT. ANYTHING YOU COULD COME UP WITH WOULD BE APPRECIATED.
April 6, 2007
I regret to inform everyone that Davy Jones gets another great Current sailor. Vernon ( Weazel ) Walters passed away in 1996. Weazel served with us on Current from 1960 -1963. He retired from the Navy as an E-8 after serving 25 years.
Jerry Spickler brickletter@ccrtc.com

---
March 30, 2007

Hi Jim,

What a treat to see those old pics- I faithfully maintained 
scrapbooks about your many salvage jobs and am glad to share the 
wealth!! My dad was real glad to hear from you-he is much better now 
after a really quick bout with the flu. He had not had the flu in eight 
years and was not ready to do that number again (despite the flu shot). 
Thanks for helping to renew his interest in the CURRENT (which was always 
his favorite ship over the years). 

Aloha from Alaska,

Linda (Giganti) DeVore    conesushi@gci.net

---
March 19, 2007
Hi Jim,
My son found this site and I sure have enjoyed looking at it for the last hour. I will spend many more going through it all. Remembering you and all the rest is great. If you will, please add me to the crew list 1966-1970, Sam Pitts IC3 (DV). Great site, thank you and god bless you and yours.
Sam samdv@yahoo.com
---
March 14, 2007
I saw that Robert Arnold was looking for the Kjelsrud brothers on Feb. 1, 2007. Mark is my dad. I am sorry to say he passed away May 6, 2004. He was diagnosed with Multiple Sclerosis a couple years before his passing. He told lots of great stories about being out there with the boys and I know he would be proud of this site. I wish he could have seen it and maybe caught up with his shipmates. I miss him incredibly. If anyone would like to contact me regarding Mark Kjelsrud feel free to email me.
Acenith Pacino ckjelsrud@hotmail.com
---
March 10, 2007
Shipmates,

I regret to inform you that HTC George Johnson, USN (Ret.), passed away
on 25 February 2007. I received notification from his daughter, Linda, who
used to baby sit for us in Pearl Harbor. His funeral is scheduled for today,
Saturday, March 10th. He is being buried at Rosecrans National Cemetery.

FW&FS,
Ken Seaman kjscwo3@cableone.net

---
February 27, 2007
Warren Wilson was a good and fair man. I remember working for him as if it were yesterday. I was very sad to hear of his passing. I have often thought of Willy and all of the crew many times over the years. I was just looking at the cruise book and can't believe how much time has passed.
Sincerely,
Robert Keller SN rkellerb@aol.com
---
February 27, 2007
It seems like yesterday that Warren (Willy) and I worked and pulled liberty together. His passing is sorrowful as is the passing of Judy. They are in my memories forever.
Thank you for the notification.
Terry D. Gilmore terry.gilmore@ngc.com
---
February 24, 2007
To all my Shipmates,

  I am really saddened by the passing of Warren. He was
my diving partner on a lot of my dives. What is really
even more sad is that we lost touch with each other and
although we were always close, things happen and we
separate the ties that should never be broken. I just
talked with Ken Seaman and as always a LOT of memories
came back. I told my daughter that when I pass, as
Warren did, to call Ken and let him know so he can let
the rest of my shipmates know. I have also just
e-mailed JIM O'BERRY ( Thanks to Jim ) who was on
the Current with me during the year of Dumbroskie. 
I will be calling Jim when I get off of vacation and I'm
sure some good stories will surface. Guys, PLEASE stay
in touch.  A phone call is best but  e-mail is also a
great way to stay connected. We had the best crew in
the world, so stay in touch any way possible.

Fair Weather & Following Seas,

    Bob Arnold MRC (DV) (ret)    bob6706@aol.com
---
February 22, 2007
Hi Jim,
I am Captain George Giganti's daughter, Linda and I reside in Anchorage Alaska. Since I have a
a computer, my dad asked if I could pass this message on to all his old shipmates:

I'm sorry to hear about the passing of Warren Wilson. He was a good sailor, shipmate, and salvage man.
Aloha, Willie and smooth sailing..........................CDR G.M. Giganti, Retired (Aiea, Hawaii)

On a personal note, I so enjoy your website as do my dad's two granddaughters. I well remember
those glory years - she was a fine ship with an excellent crew - there is much to take
pride in. Thanks again for your wonderful website. Aloha from the frozen North.
Linda DeVore conesushi@gci.net
---
February 21, 2007
Shipmates,
I remember Warren. He was a very fine person.
I am so saddened about his passing.
Sounds like he made the Navy his life.
Burial at sea is very appropriate for this sailor.
God bless you all and stay healthy.
We aren't getting any younger.
God bless,
Rick Shugert, EM3 shug46@comcast.net
---
February 20, 2007
Shipmates,

I regret to inform you of the passing of shipmate Warren Wilson, QMC (DV), USN (Ret.),
on or about Saturday evening / Sunday morning, February 17th or 18th.

His daughter-in-law Karen (757-482-2102) can be contacted about funeral arrangements.
Our shipmate will be cremated and his ashes scattered at sea.
Also, his former wife, Judy, passed away last year. She and Warren have been
divorced for a number of years.

FW & FS,
Ken Seaman kjscwo3@cableone.net
---
February 14, 2007
Jim,

In my old Navy files of 50 years ago, I found a copy of
ALL HANDS Magazine, Bupers, January 1954.
While looking thru I found a listing of Decorations &
Citations and happened to notice the following award
of the Bronze Star Medal awarded to a crewman of the Current.
"Donnigan, Joseph T., BM2, USN, attached to USS Current
(ARS 22) and serving as a member of a salvage party from
31 Aug. to 5 Sept. 1952 . Combat 'V' authorized."

I served aboard the Bolster during that time.
I am sending this to you in the event that it may be of some interest .
I notice that you do have a picture of the Current off Korea
in 1952 that I took. ( I think it was 1952 not 1953 ( just can't
remember ). I think it interesting that the Combat 'V' was authorized.

Best wishes,
Lynn R. Miller, USS Bolster, 1952-53 lrmbjb@wmconnect.com
---
February 6, 2007

Here are a couple of stories I remember from my days aboard the Current:

Pago Pago

We were sent to Pago Pago, American Samoa, in February 1959 to investigate
the USS Chehalis (AOG-48) which burned and sunk in 1949. We took quite a few
Samoan sailors who were in the US Navy with us so they could visit home and
take leave. I sometimes think that this was the whole reason for the trip.
I don't remember how it started, but some of the enlisted crew (including me) would
go to the police station, store our whites, and change to a lava-lava, a loin cloth
a couple of yards long, for a liberty uniform. This lasted for a few days until one of
the crew, after a few Foster Lagers, told the "Old-Man" to go fu.. himself.
This put an end to our wearing lava-lavas.

On the way to Pago Pago, we crossed the Equator and had the customary initiation
ceremonies. A Pollywog bos'n mate ( BM1 White? ) disappeared and thwarted attempts
by the Shellbacks to find him. After several hours, he was found walking on deck.
He hid from the Shellbacks by going over the side of the ship and sitting on the
blister above the water line. As I remember, he came back up because he had to
go to the head and get another cup of coffee.

M / V Beaverbank Salvage Operation

In July 1959 the Current pulled the M/V Beaverbank off of a reef at Fanning Island.
Heavy swells were trying to push the ship further aground while the Current's
beach gear was trying to prevent this. There was so much strain on the beach
gear that several of the 1 5/8 inch cables parted. The quick solution to the
problem was to take both ends of the parted cable and tie them together with
a square knot. When these cables were tied, the square knot was probably
20 to 25 feet long. After a strain was taken, and the beach gear recovered,
the knots were compressed to about two feet long. Cdr. Laessle, the Fleet
Salvage Officer, took one of the knots back to ServPac for display.

The Current would send a working party over to the Beaverbank everyday. It was
my job to make radio contact with the Current and tell them how many people we
had over there so the Current's cooks could provide a meal for the working party.
The first day the food came and there wasn't enough for everybody to make even
one sandwich. The next day, being smarter, I padded the count and we had enough
food. On the way back to Pearl Harbor, I mentioned to Capt. Minard that I had been
padding the count. His response was: " You too! " He had been padding the count also.

On another occasion, watermelons were being served on the ship. Cdr. Laessle, who
was aboard the Beaverbank, requested a watermelon. The watermelon was delivered
to the boat crew, who promptly ate it. Cdr. Laessle wanted to know where his
watermelon was, and consequently, so did the Captain. Unfortunately, there were
no more watermelons left so the Commander's request wasn't filled.

Paul Bublitz, ET3
USS Current from 1958 - 1960 paul_bublitz@yahoo.com

---
Date : 02-04-07
Name : Jennifer Richards
E-mail : socialbee2004-genealogy@yahoo.com
Message : I just found my grandfather's (Ralph M. Webber) military records. He served in the Navy from 12/19/41 to 10/27/47. He was listed as a crewmember on the USS Current. Does anyone remember him? I would like to hear from you.
---
Date : 2- 2- 2007
Name : Francyllen (Smitty ) Smith
E-mail Address : leejrusn@yahoo.com
I got a letter and Christmas card from Bob Ruegge and I talked to Dave Nowak before Christmas. They both sound good. Bob has retired and Dave is going to retire this summer.
Smitty
---
Date : Feb. 1, 2007
Name : Robert Arnold
E-mail Address : bob6706@aol.com
Jim - you did a good job on the site. I talked to Ferguson the last time I was in Washington and hear from Seaman all the time. Looking for the Kjelsrud brothers, Gary & Mark (Anybody hears from them let me know). If there is a reunion - please contact me.
Bob
---
January 26, 2007
My father, MM1/c George A. Skrivanek, passed away 11/12/06.
I want you to know he took great delight in the knowledge that the legacy of the USS Current had not been forgotten and was very happy to be listed on the ship's roster. He was proud of his service in WWII and of his service on the Current.
Thank you very much for creating this site. If you are accepting donations to help maintain the USS Current website, I would be honored to make a donation in my father's name. Please advise me as to how this can be done.
Thank you and may God bless you and yours and all who served on the USS Current.
---
Jim – I think this is the shot that was used in the recent Towline.
This was long after I was aboard – but the location made it seem like yesterday, including dress ship (we were there over Thanksgiving '54), and the bum boat tied up aft.
The boats and davits were new – we had a Work Boat and a Whale Boat which doubled as a gig. We had a 20mm gun in a tub over the anchor windlass, but they carried away in a storm in the South China Sea.
I may try to put together a brief article using our cruise report for '54-55 – Japan, Hong Kong, Manila, Saigon, etc. What fun for a boot ensign
Richard
---
Jim – great job on this. I'll try to think of something for the Stories. Did you see that the third cover of "Towline" (NAFTS) magazine had the old barge, dressed ship, in Hong Kong? Brought back many memories.
Richard Diekman radiekman@earthlink.net
---
Date : 01/09/07
Name : Shep
E-mail Address : Dr.Harley@comcast.net
Count me in for the next get together. I have been in touch with Ron Bromley's daughter and we are working on getting him there also. I plan on making a trip later in the year to see him. Happy New Year to all !
Shep
---
Date : 12- 21- 2006
Name : Francyllen Smith Jr. (Smitty)
E-mail Address : leejrusn@yahoo.com
Hey Spick,
I talked to Dave Nowak and he wants to come to our next get together. Did George tell you we want to some thing in the spring. Merry Christmas.
Smitty
---
Date : Dec. 4, 2006
Name : Gary Goode
E-mail Address : houses@mc.net
I was on 66 - 70. I was the tall cook. I was 1/4 or 1/5 of the group who had Apartment PH 14 or Pent House #14. Remember, I do not remember a lot of names but I know we had a good close crew. We stuck together all of us.
Gary
---
Date : 10 26 06
Name : Francyllen (Smitty) Smith
E-mail Address : leejrusn@yahoo.com
Jerry,
Maybe we can get some others to come next year. I have been trying to call Dave Nowak but haven't had any luck. Had a good time last weekend.
Smitty
---
Date : Oct. 25, 2006
Name : Jerry Spickler
E-mail Address : brickletter@aol.com
Hey Smitty, read your message and will be looking forward to emailing you and talking or seeing you again.
Jerry
---
Date : 10 23 06
Name : Francyllen Smith Jr. (Smitty EN3 )
E-mail Address : leejrusn@yahoo.com
Just spent the weekend with George Hartnagel , Jerry Spickler, and Tom Jarboe. Was the first time I've seen Tom in 42 years! We meet in Marion, Indiana. We plan to make this a yearly get together. Any one interested in coming next year please email one of us !
Smitty
---
DOES ANYONE KNOW WHO THE PHANTOM POET WAS 1957-58?
Ron "Sam" Broedling madap12@aol.com
---
I BELIEVE IT WAS 1958, I WAS OIL AND WATER KING. WE HAD RIPPED THE STARBOARD TANKS OPEN RUNNING OVER A SUNKEN SHIP IN MANILA HARBOR. WE STEAMED AROUND TO OLONGOPO AND WENT INTO DRY-DOCK FOR REPAIRS.

WE HAD A NEW ENGINEERING OFFICER WHO HAD BEEN IN SUBMARINES FOR 20 YEARS AND THE CURRENT WAS HIS FIRST SURFACE VESSEL.

THE CURRENT HAD SETTLED WITH A LITTLE LIST IN THE DRY-DOCKS AND HE CAME LOOKING FOR ME TO PUMP THE LIST OFF THE SHIP !

---